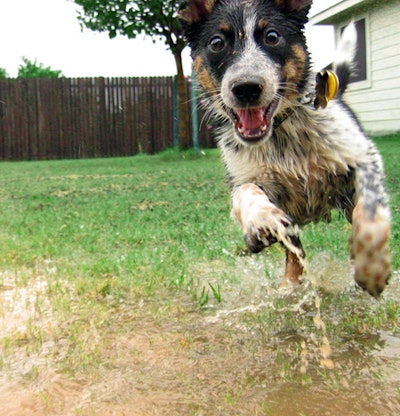 These furry pets are our best friends, so it only makes sense that we would learn from them.
Here are 5 ways we should be more like dogs.
1. Be trusting.
Dogs are one of the most trusting animals out there. They don't question their owners or doubt their intentions.
Likewise, you should also trust your employees. If you can't trust the people you hired, what does that say about you as an owner? Until they give you a reason, don't doubt them unnecessarily.
2. Play.
Dogs don't need a reason to have fun, and you shouldn't either. It's OK to let loose sometimes and just relax.
You could even include your employees and have a BBQ or go to a sporting event.
3. Enjoy the little things.
It doesn't take much to get my dogs excited — a treat, trip to the park or a dirty sock can leave them happy for hours. Take their lead and enjoy the simple things in life: That's really what it's all about.
4. Never meet a stranger.
Dogs are known for their friendly greetings, whether it's a tag wail or a slobbery kiss.
Being a landscape business owner also requires you to be a people person. You need to be the face of the company, so that includes being friendly and welcoming to clients and everyone you meet: minus the slobber.
5. Get some sleep.
Dogs are masters of naps — and their versions of naps can last for hours on end.
Take their advice and get rest when you can. You can only sustain going nonstop for so long before you get burned out or worse. So, remember to take care of yourself.
Do you love your pets? Share their photos in our Pets We Dig photo contest, and you may see them featured in the magazine.