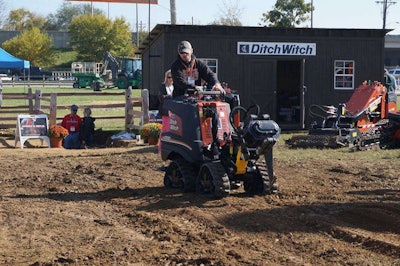 The 2014 GIE+EXPO is coming to a close as the day closes out today.
Overall, the show seemed to be quite a success.
Although specific numbers have not been released, PLANET, the Professional Landcare Network, has already announced that the show will be expanding into the North Wing of the Kentucky Exposition Center.
RELATED: GIE+EXPO Round Up Day 1 & 2
Even after a few days of walking the show floor and heading out to the outdoor arena, there was a buzz of industry talk and excitement.
The show floor was full of landscapers and contractors looking for the best in the industry, and it was clear from the start that GIE+EXPO is going strong with no plans of slowing down.
Some tradeshows across the country are struggling to meet budgets and numbers, but with the help of Hardscape North America and PLANET's GIC show, GIE+EXPO has become a large resource in the industry for landscapers looking to purchase new equipment, get trained or educated and network with others.
There were a variety of products released on the show floor and there is much more coverage to come as we wrap up the show today and head into next week.