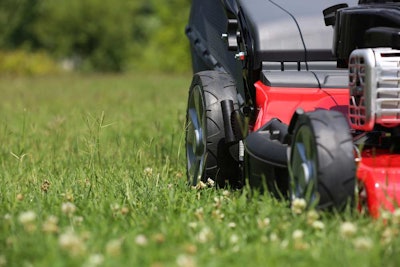 Many successful landscapers' businesses start with a pickup truck and a push mower.
Small businesses have been starting the same ever since anyone can remember. Whether it's in your parent's garage or in a shed behind your best friend's house, small business doesn't start with a storefront and a fleet of mowers and trucks.
The work is hard, the days are long and the urge to quit every day can be overwhelming at times.
But, the best landscapers in the business find a way to push through and have grown their company to gross millions.
U.S. Small Business Administration has put together 10 steps on how to start a business.
The steps are as follows:
Step 1: Write a business plan
A business plan is a roadmap to creating a successful business. The business plan outlines your company's direction, as well as can give you a future projection of your company.
Step 2: Get Business assistance and training
Take advantage of free counseling, training and courses provided in your area. Any training can be beneficial when starting a business.
Step 3: Choose a business location
Location, location, location. Location can be everything, and even more so for landscapers. When the time is right, be sure to follow proper zoning laws and make sure the space is appropriate for your size at the time.
Step 4: Finance your business
Financing your business can get you off on the right foot. Research what financing is appropriate for you and how to obtain that financing.
Step 5: Determine the legal structure of your business
Determine what type of ownership is best for the company. Aka – sole proprietorship, partnership, Limited Liability Company, corporation, ect.
Step 6: Register a business name ("Doing Business As")
Be sure to register your business to the proper authorities.
Step 7: Get a tax identification number
Determine which tax identification number you'll need to get from the IRS and your state revenue agency.
Step 8: Register for state and local taxes
Register with the state to receive a tax identification number, workers' compensation, unemployment, and disability insurance.
Step 9: Obtain business licenses and permits
One of the more obvious points is to get a list of federal, state, and local licenses and permits required for your business.
Step 10: Understand employer responsibilities
It is imperative that landscapers understand the legal steps in hiring new employees.
Remember, what may seem like an impossible task, in the beginning, can get easier with time with a little hard work.