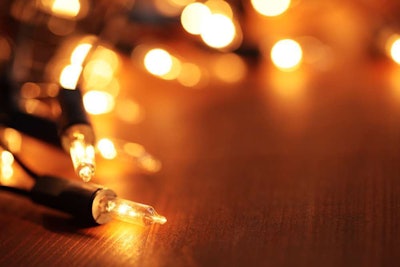 The holidays can be a busy time.
Everyone is ready for big breaks, big meals, and big families.
But where there is company, there is a homeowner who is trying to get their house and property looking just right.
Every landscaper has received that emergency phone call from a client begging a crew to come up to blow off the driveway, fix the flowerbeds, or plow the driveway, particularly if they are having holiday parties.
Clients may be asking for the most outlandish favors, but it's important to remember that landscapers who go above and beyond get repeat business.
Here are a few things to remember this holiday season:
Have patience
Take a few extra breaths this season and have patience when it comes to difficult clients. There will always be that one client who will be blowing up your phone, but remember to have a little extra patience.
Be available
Don't ignore phone calls no matter how much you don't want to pick up your phone. Being available through the holiday season is going to say a lot about you and your business to new and repeat clients.
Turn negatives into positives
The party is tomorrow and a client needs the driveway plowed today. No problem. Always have a smile and turn that negative impact on your day into a positive one. By plowing that client's driveway that day, they will be more likely to use your business in the future.
Be understanding
The holidays can be a stressful time for everyone. It's important to be understanding of clients and their timetables. The client may be calling you last minute, but it could be because family is coming at the last minute or they simply forgot. Mistakes happen, and it's important not to judge a situation too quickly.