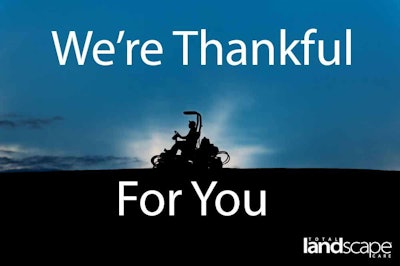 Another year has come and gone, and the staff at Total Landscape Care could not be more thankful for our readers.
Every day we try to produce the most up to date and relevant content for professional landscapers, and we couldn't be here without you.
Thank you for being avid readers and following us on our website, as well as all of our social media channels.
We want to create a community of professional landscapers who can share, network and communicate with one another on a daily basis.
So this Thanksgiving, we're thankful for you.