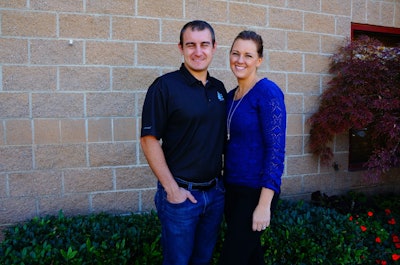 When Rudy Larsen formed his landscaping firm, the Lawn Butler, right out of high school, he knew he had to make a go of it. He felt college was not for him, and he knew he had the passion and drive to own his own business. He'd taken landscaping jobs in high school and fallen in love with the industry. Although it was tough – he had trouble as a recent high school grad in getting a loan for equipment – in 2006 he started his company and began growing his client base.
But like many new business owners, he ran into traps and pitfalls along the way. A self-admitted "big picture" person, Larsen had trouble with details. Also, one of Larsen's philosophies is a double-edged sword. He believes in the value of customer service so much that he puts it above everything else, including profit. "The customer is always king," he says. "Our company motto is 'At your service.'" Concentrating on keeping the customer happy, Larsen soon found he didn't know how much money he was making.
After getting advice from a fellow contractor who told him to nail down his finances, Larsen turned to the one person he trusted to help him make things work – his wife Jena. "I used to be horrible at the details, and we were going broke," he says. "Jena came in and focused on the here and now."
Although she knew it would be a challenge, Jena quit her job working at a dental office and took on the herculean task of getting the company's books in order, leaving her husband to handle big picture. She was able to get the back office affairs on track and running smoothly, which gave Larsen the freedom to continue to put his clients first, which has paid off in a 96-percent customer retention rate.
Less than a decade later, Larsen's company – which now includes construction firm Rubicon Contractors and water conservation firm Smart Rain – boasts 120 employees and $12 million gross revenue annually. The company is growing at a rate of 80 percent each year. The landscaping side of the business has more than 200 maintenance clients, and the water conservation business has saved more than 130 million gallons of fresh water for its clients in just a couple of years.
Larsen credits a number of factors for the company's explosive success, but he puts his finger on the decision to ask Jena to help as a turning point for the company. "We're like day and night," he says. "Nothing can exist without both."
Editor's Note: Amy Materson is the managing editor for sister magazine Equipment World