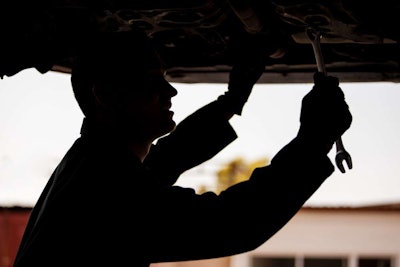 While some landscapers are busily plowing driveways and clearing paths from snow and ice, others might be sitting and praying for an early spring.
However, I'm here to say quit sitting around and start working. Even though the grass isn't growing and flowers don't need to be planted, there is plenty to do for your business during downtime.
Here are a few suggestions:
Plan your marketing campaign
Getting your next year's marketing campaign underway is something that needs to be done right away. Landscapers may have been putting it off all year, but now is the perfect time to get it done.
Marketing your business can give you that extra boost next year, so why put it off?
Clean the shop
While your company may be waiting for some extra business to walk through the door, get your shop looking its best. While you have the time, take a day to really go through and clean the shop.
Throw away or give away things you haven't used in years, or take time to make your shop reflect how you run your business – clean, orderly, and organized.
Complete maintenance of equipment
When springtime hits, there is nothing worse than having a lot of downtime. While you have some time, get your mechanic to tune up every mower, truck, and piece of equipment in your shop.
If you don't have a mechanic, take it to your local guy to get the job done. Don't put off getting your equipment in tip-top shape, because you don't want it breaking down when you will need it most in the spring.
Order plants for springtime
It's never too early to start thinking about plants. Now is a great time to start planning for the spring so that you're ready to go.
After all, you don't want to be left with table scraps by ordering too late in the season.