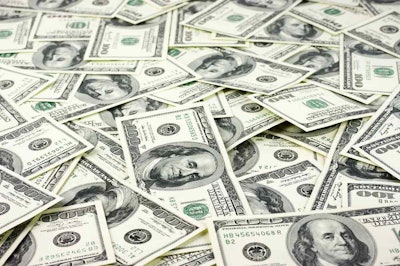 It's probably a bad idea to introduce myself with a misleading blog post title, and I promise it won't happen again. But preparing this got me thinking about all the things related to running a landscape business I really know nothing about.
I am not the guy who can help you turn your business into a well-oiled machine fueled by scalable systems. I don't know the best way for you to decide when to hire your first employee or which tractor is best or when you should start advertising for spring. Looking to gross $1 million? There are consultants out there who are very happy to help you get there (or die trying.) I am not one of them.
So why am I here? That's a big question, and the answer would probably start a fight. Let's try this: why am I writing this blog?
People, that's why. You may be a solo operator mowing lawns six days a week. Perhaps your days are spent in the office managing 10 crews and a wide array of services. Or, like me, you might be somewhere in between. Regardless of your company's size and where you want to go with it, everything starts and ends with people.
The way you interact with people matters. It impacts the number of accounts or projects you can sell. The size and quality of those accounts and projects are affected as well. Will you keep those accounts? Or will you lose half your yards every winter and spend all spring catching up? Will your install projects be profitable, enjoyable, and lead to referrals? Or will they inevitably devolve into an ugly mess of distrust and stress?
The answers come down to people. Sure, knowing how to run a mower or install an irrigation system is important. But handling people is at least as crucial to your success, sustainability and sanity. And, let's face it, people are much more complex than any of the tools or crafts you need to be a good landscaper.
Potential clients, actual clients, client's neighbors, employees, vendors, general contractors, subcontractors, competitors – all of these are people, relationships that need to be managed. These relationships can (and should) be the life blood of a healthy business. They also have the potential to make your days feel like a ride on a bus lurching from one disastrous stop to the next.
It's these people and relationships that I want to write about. From a young age I was able to watch my grandfather and dad at work. Eventually I joined my dad in his business, Ross NW Watergardens. Over the years we have, as a company, excelled at keeping people happy. Recessions, difficult projects, accidents and even a death in the family have been weathered on the strength of relationships. Hopefully, I can share a bit of what has worked for us in a monthly post here.
People and relationships are undeniably vital. But they are also fascinating. It's not enough to just "be nice" (though that's a great start!) For example, one of our company goals over the past few years has been to move into the higher end of the design/build market. How do you attract high-end clients? A recent study hints at a piece of the puzzle.
The study indicates that rude salespeople at high-end luxury boutiques sell more. Why? An attitude that is a tad snobby fits the image of certain brands and reinforces their exclusivity. It drives people to buy so they can feel like they belong. Interesting, right?
We never treat people rudely. Never. However, a little ego doesn't hurt. I think of it as "professional arrogance". Done right and it can reinforce the perception that you know what you are doing, do it very well and the client would be very fortunate to get to work with you. What does "done right" mean? I will save that for a future post.
The point is that people are complex, interesting, sometimes difficult and absolutely fundamental to all our landscape companies. I look forward to sharing what has worked for us and others.
If you have a question, comment, argument or know the key to becoming a millionaire landscaper please leave it in the comments below!
Ben Bowen is a third generation landscaper enjoying work as a landscape designer and manager at Ross NW Watergardens, a family design build firm in Portland, Oregon