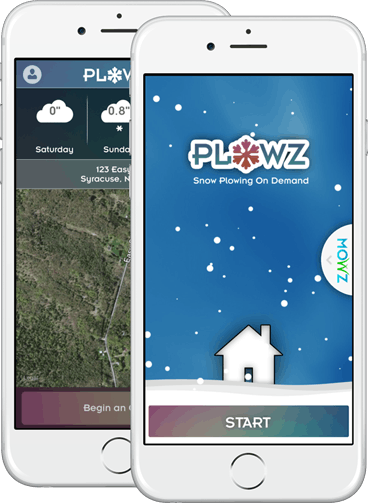 As Juno makes her way over the Northeast dumping truckloads of snow along the way, snowplows are taking to the streets to clear the way.
But some landscapers are getting some help when it comes to setting up their snowplow service with clients.
One New York landscaper, J and R Lawn and Landscape, decided to take the Uber approach with its snowplowing crews, according to Bloomberg Business.
The company works with Plows and Mowz, an Uber-like service that sends crews to homeowners who have requested snow removal services.
Plows and Mowz told J and R that there would be a great deal of business in the Boston area, and J and R took the risk.
The company sent four plows, eight workers, and money for gas and hotel rooms to Boston.
Plows and Mowz operates using software to assign new jobs to drivers who are in the area, and the company expected to process 2,000 jobs in Boston after the blizzard.
The cost? About $80 a driveway with Plowz taking 30 percent of the cut.
The company is working with about 1,300 plow companies and expects to be in 60 different cities by the end of the year.
The idea isn't as crazy as it sounds. It's very much like a taxi service running in the city – select areas, unforeseen times and unpredictable amounts of cab fares.
The amount of snowfall and where it will land exactly is extremely unpredictable. Why not have a service that tells you where to go at the touch of button? Beats waiting around for snow to fall on your next route.