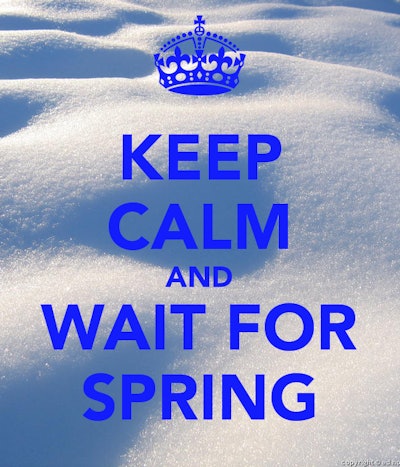 We're nearing the end of January and moving right on into February. Many people are asking the question, "Is spring here yet?"
The answer is no, but it's going to come quicker than you think.
Your skin is dry, your nose is running and you have more layers on than you can handle.
You've hit that point – the dreaded winter lull.
Winter is a tough time of year for many landscapers, especially those who aren't dealing with the snow.
Those with snow have a daily grind of plowing snow all day and clearing the streets – at least it's something to do.
Some landscaping companies begin to go stir crazy as they wait for the warmer temperatures.
Spring is right around the corner, and it will be here much faster than you think. The grass will start to turn green, the flowers will need to be planted and your crews will turn into busy bees once again.
However, there are a few months of waiting patiently before the excitement can begin, so make the most of your time now.
Work on your marketing campaigns, safety training programs or equipment training programs for your workers.
Can't plant flowers? Start placing orders for spring varieties now before you're left with just scraps.
Clean out the shop, maintain your equipment, catch up on finishing that budget or start marketing to new clients.
There is plenty to do in a business, and just because you can't be outside working all of the time, there is plenty of behind-the-scenes work that needs to be done.
Staying busy throughout the day is going to make the time fly, and spring will be here before you know it.