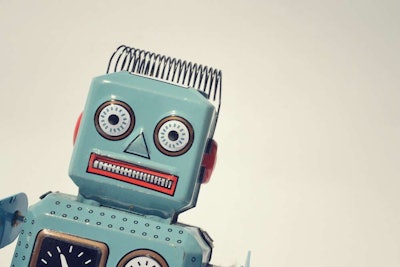 We've discussed remote-controlled equipment replacing landscapers and even saw a robotic foreman in action. Now iRobot, creator of the Roomba vacuum bot, wants to join other equipment companies in robotic lawn maintenance.
They've recently requested the Federal Communications Commission waive a rule prohibiting the use of fixed wireless infrastructure, so they can move forward with the design of a robotic lawn mower of their own. The battery-powered mower would use portable beacons to keep the robot from traveling outside the mowing area.
While the idea of yet another company manufacturing a robotic mower makes me a bit worried about the future of the landscaping community, there are a few things to consider. Statistics indicate landscaping isn't in danger of going extinct because of emerging technology, unlike other industries like sales or travel. Landscapers provide more services than just mowing for reasonable prices.
Plus, no matter how much tech we create and consume, many people will always want to see and interact with a human working on their property. Plus, the concept of robotics in lawncare has good intentions behind it, if we look past the imaginary threat of robots taking over the world. People with mobility issues, such as the elderly or disabled, have a serious need for this kind of technology. Plus, these small worker bots reduce noise, pollution and injuries.
Maybe this is an opportunity for landscapers to integrate more tech into their projects. Wouldn't it be nice to have robots do the mowing while you work on other parts of a project?