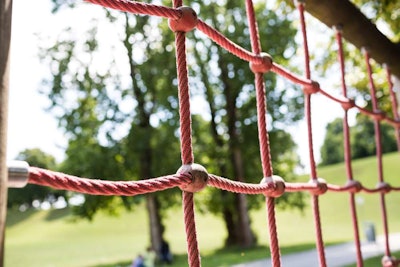 When I think of obstacle courses, I envision muddied athletes in training or parkour runners prepping for American Ninja Warrior.
But then it occurred to me. What if landscapers started creating obstacle courses for their clients as a side service?
We're talking team-building courses for businesses or an alternative to a regular playground for a residential customer.
The biggest resource for creating an obstacle course is your own imagination. There are a lot of questions to consider:
Materials: Consider the kind of wood you would use. What material will you use for safety cushioning? What water features would you add to a course?
Surrounding environment: Check to see if the area has been weeded and treated with pesticide. Is there a threat of poisonous plant growth? What about birds and other animal wildlife?
Pricing: How will this compare to your normal landscaping services in terms of labor, cost of materials and time? Keep in mind you may need additional equipment.
Digging around on the Web is a good place to start. Look around for ideas and how-tos.
In the mean time, for a little inspiration, watch this little guy blaze through an obstacle course in his backyard.