Willow Creek Paving Stones is introducing a new line of pavers for 2016 called "Eurostone."
Touting the durability of the new product, the Minnesota company says Eurostone pavers feature the texture of natural stone and are available in five colors: "Mocha, Bleu, Crème, Black and Brik."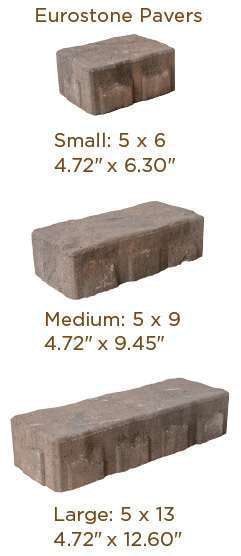 Willow Creek Paving Stones says its new offering is suitable for both traditional and permeable applications, including walkways, driveways, patios and other outdoor spaces.
In a news release on the new product, the company notes that permeable applications are ideal for municipalities with residential and commercial impervious footprint limits. Permeable pavers are considered a "best practice" in storm-water management, reducing runoff while naturally infiltrating rainwater into the ground.
Eurostone pavers are 7 centimeters thick and come in three shapes, facilitating "easy-to-install patterns for a random, natural appearance," the company says.
The small paver is approximately 5 x 6 inches, medium is approximately 5 x 9 inches and the large is about 5 x 13 inches.
Willow Creek Paving Stones says its products are ideally suited to the harsh freeze-thaw cycles of the Midwestern climate.
For more information about Eurostone and the company's other hardscaping products, visit the Willow Creek website here.