Winners of the International Garden Photographer of the Year competition have been chosen and we think you'll agree these pictures are certainly worth more than a thousand words.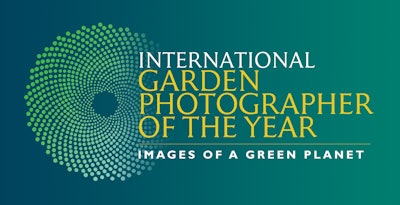 Five members of the Garden Photographers' Association in the United Kingdom started the competition in 2007. After many requests from photographers outside the United Kingdom, the competition was opened to all comers and "International" was added to the title in 2008.
The competition's goal is to exhibit garden, plant, flower, and botanical photography. Entries are accepted from both professionals and amateur from March through October each year, with winners announced each February.
The eight categories are as follows: The Beauty of Plants, Beautiful Gardens, Wildflower Landscapes, Wildlife in the Garden, Greening the City, Bountiful Earth, Breathing Space, and Trees, Woods and Forests. The Greening the City category celebrates plants in urban environments, while Breathing Spaces displays people enjoying green places.
The judges look for novel approaches to the photograph's subject. Winners, finalists and highly commended photographers will participate in an exhibition that takes place at the Royal Botanical Gardens, Kew, London. Later this year, the exhibition will visit countries such as Sweden, Germany and Australia.
The overall winner of IGPOTY is Richard Bloom, who photographed lupins growing on South Island, New Zealand.
"When I first saw this shot, it just blew me away," Christina Harrison, an editor for Kew Magazine, told the BBC. "I've been to this area of New Zealand but have never seen the lupins that grow there look so stunning. The way the soft light picks up the best of all the colors in this landscape makes it a very worthy winner. You just want to be there."
Below is a sampling of some of the photographs in this year's competition, along with remarks from the judges about the submissions.