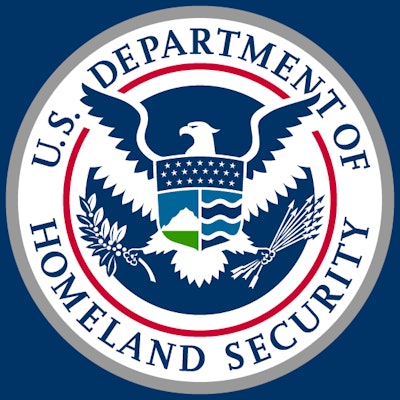 That political polarization has undermined Congress' ability to accomplish much of anything in recent years isn't just old news; partisan gridlock now seems to rival death and taxes as one of life's few sure things.
But, on Wednesday, when members of the House Appropriations Committee took turns speaking in favor of, or against, the H-2B program's "returning worker exemption," party affiliation was not a reliable predictor of their positions on the amendment, which was added to the Department of Homeland Security budget on a voice vote.
Some quick background: Seasonal industries such as landscaping, hotels and resorts, amusement parks and seafood processing (among others) regularly use temporary foreign workers under the H-2B visa program. To do so, they must show that they were unable to hire enough American workers to fill those positions. Federal regulations cap the number of H-2B visas at 66,000 per year. However, under the returning worker exemption, which was approved last year but is now set to expire Sept. 30, an H-2B worker employed in the United States during any of the past three fiscal years is exempt from the cap.
If immigration issues tend to be controversial on good days, they carry even more political liability – or potential liability – in an election year. Moreover, given the strident criticism of H-2B by vehement opponents such as U.S. Sen. Jeff Sessions, R-Alabama, who says the program robs thousands of American workers of jobs while lowering the wages of thousands of others, it may be no surprise that Wednesday's approval of the returning worker exemption didn't include a roll-call vote.
Committee members who rose to speak for the exemption made it clear that the businesses in their districts depended on the program not only to prosper but in some cases to survive.
For example, Rep. Chris Stewart, R-Utah, noted that his state is home to many national monuments, and the hotels and other businesses that serve the visitors who flock to them during the tourist season could not remain open without H-2B workers.
For Rep. Andy Harris, R-Maryland, the crab season would be disastrous for the state's seafood industry without seasonal H-2B workers.
Harris noted during Wednesday's hearing that while opponents of H-2B claimed the returning worker exemption would quadruple the number of visiting foreign workers, "the actual increase was about 12,000."
Among the opponents of the returning worker exemption was the Appropriations Committee's top Democrat, Rep. Lucille Roybal-Allard of California. Roybal-Allard said the returning worker exemption was "supposed to be a one-time thing" when it was approved last year. If the cap on H-2B visas is too low, she said, Congress can raise it.
While expressing concern about the treatment of visiting foreign workers under H-2B, Roybal-Allard added: "This program has all the signs of distorting the labor market to the detriment of American workers."
Now that the returning worker exemption is parked within the Homeland Security budget, the fate of the provision depends in large part on how the budget process plays out in the coming months.
Stops and starts in that process are likely to provide ample opportunity for H-2B opponents to pluck out the exemption.
David Rountree is the editor of Total Landscape Care.