Tractors are versatile machines by definition, but some users like to push the limits of what their equipment can do. While some strive for intensity, others simply bring a new level of creativity to their tasks. Keep scrolling to see some of the most extreme ways people use their compact tractors.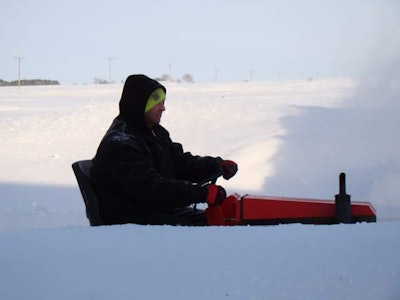 Plowing snow
Chris P. from Minonk, Illinois, put his tractor to work this winter by using a slip scoop to load a heavy utility shed on and off a trailer while also plowing through a three-foot snowdrift. You could say it's a serious case of multi-tasking.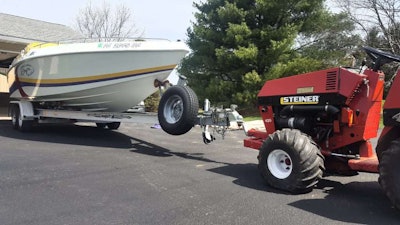 Taking your boat to the lake
Chad C. from Pennsylvania uses a Steiner 420 Diesel to pull around his 26' power boat — now that's extreme!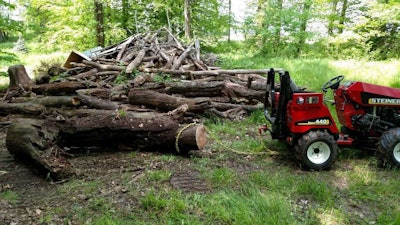 Moving logs
Need to move some heavy logs? Work smarter, not harder (like Mark D.) and grab your compact tractor to get the job done.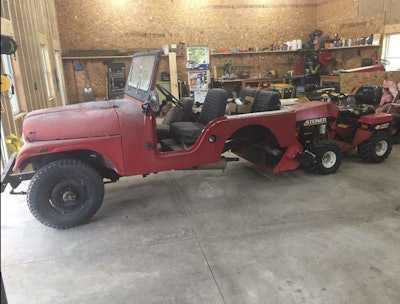 As a temporary axle
No axle? No problem. Seth from Ohio wins most creative with his tractor as it became a temporary rear axle for his Jeep.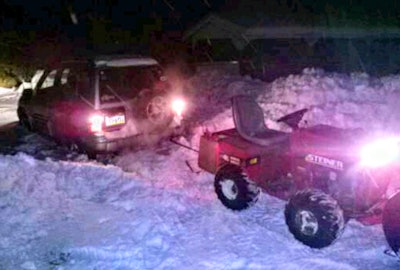 Pulling out stuck vehicles
Our good Samaritan Todd B. uses his compact tractor to pull stuck vehicles out of the snow, isn't it ironic?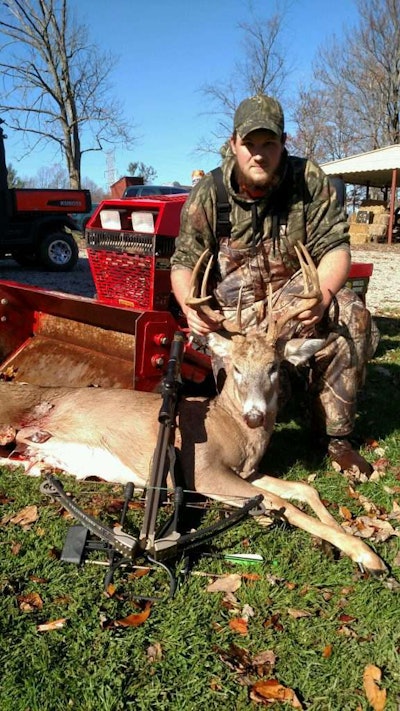 Hunting equipment
Chris G. occasionally uses his Steiner 430 as a deer retriever when he is out hunting.

Create your own track
Have you always wanted your very own R/C Truck track? According to Roger A, all it takes is a Steiner 420 and a 5' mower.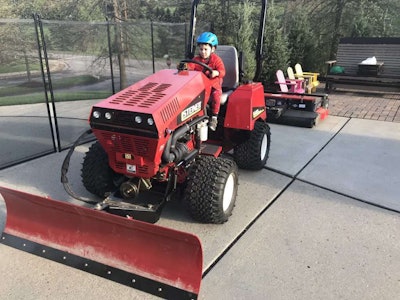 Driver's ed
Richard B. lets his son get behind the wheel of his tractor for a photo to give him an early love of tractors.
Have you done something extreme with your tractor? Steiner is currently running a contest where fans can submit a photo or video of their Steiner machine in extreme conditions for a chance to win a new Steiner attachment. You can learn more and enter the giveaway here.
EDITOR'S NOTE: This article was written by Steiner. Steiner is a manufacturer of tractors and attachments to suit each owner's needs.