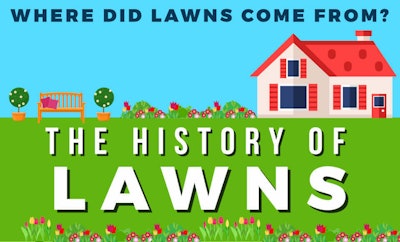 Mowing lawns is how many landscapers started their business or realized they were first interested in the green industry, but where exactly did lawns come from in the first place?
While the 1950s might have been when having a lush yard of grass became a symbol of status for the American people, these swaths of turfgrass have a much longer history than that.
Check out the infographic below created by GreenPal that illustrates the progression of the lawn through time.