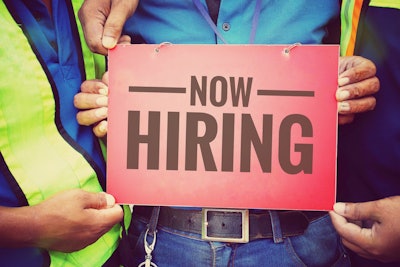 If you've read parts one and two of this series, you've probably gathered that H-2B isn't the most dependable program out there, as no landscaping company is ever guaranteed that they will receive their workers on time or at all.
Yet if you are still interested in pursuing the program, here are some of the issues to be aware of and prepared for.
Challenges of H-2B
In a survey conducted by Total Landscape Care, landscapers who use the H-2B program shared some of their common concerns and troubles with the system. The reoccurring complaints included the cost, the time, the paperwork and the unpredictable nature of the program.
The filing fee for a Form I-129, which is a petition for a non-immigrant worker, is $460 but experts advise paying for the premium processing, which guarantees 15-day processing to the applicants. If this deadline is not met, the U.S. Citizenship and Immigration Services (USCIS) will refund the fee and continue to provide expedited processing to the case.
The premium process fee is $1,440 and is paid in addition to the base filing fee.
"One of the things they did do is in the past, if you paid for premium processing and the visas were all gone, the government kept the money," says Dan Eichenlaub, president of Eichenlaub, Inc. based in Pittsburgh, Pennsylvania. "This the first year that you got your money back if your workers weren't processed through."
Another cost to consider is the price to hire a firm to help you through the application process.
Some survey respondents say that the cost of not getting the employees is no longer worth the processing fees they must pay to even be considered for visas.
Other respondents' main complaint was the amount of time it takes to complete the paperwork and the waiting afterwards to find out if you'll actually get your workers.
Chuck Monico, president of CM's A Cut Above, based in Omaha, Nebraska, says the process is very time consuming.
"There's a lot of anxiety around it," Eichenlaub says. "It's all around when are you going to get your workers? What's going to happen? Are you going to even get them? You spend all this money to get to the final step and then at the final step they say, 'Yay' or 'Nay.'"
The greatest complaint against H-2B is its unreliable nature. Some landscapers are fearful the program will be eliminated entirely, but all are constantly concerned with whether they will receive their workers before the visa cap is met.
In a sense, using the H-2B program is very much a gamble, as you are betting both your money and your time on getting the laborers you need, and it is even more so of a risk now that applications are selected via lottery.
"The program is not predictable," Eichenlaub says. "That's probably what makes it so unfriendly to use. It's one thing to pay all the fees; you know what they're going to be. But (add in) the unpredictability and (the fact that) you can spend all the money and then not win in the end, that's the unfortunate part. Now again, the government at least gives you back that premium processing, but you already have thousands of dollars tied up in all your other paperwork because, again, if you use a broker, they get paid whether they bring workers for you here or not."
Monico says planning is especially a challenge since it is a government-run program and rules can change at any time.
"Our biggest challenge with the program is the ever-changing rules and expectations," says Erin Barr, director of human resources operations for Munie Greencare Professionals, based in Caseyville, Illinois. "We cannot business plan from one year to the next because we are not able to guarantee our workforce."
Barr says despite crossing every "T" and dotting every "I," they are still met with more regulations and uncertainty from the government.
This is partially because it is often bogged down in the immigration debate, despite the visas providing no avenue to citizenship. Bills that include a permanent returning worker exemption are often included in controversial immigration legislature that is unlikely to pass.
Opponents of the program argue that H-2B robs American workers of jobs and lowers wages, despite H-2B requiring wage rates higher than minimum wage and users of the program having to prove that no qualified American could be found to fill the open positions.
The U.S. Department of Labor's Wage and Hour Division announced it will now be conducting investigations of H-2B employers to ensure compliance with requirements like these.
Even when landscapers do receive their H-2B visas, this doesn't necessarily mean that they get their workers when they need them. This sort of delay often leads to pushing back project deadlines and losing hours of production time.
"You take six people and if they work 40 hours a week, that's 200 hours a week you just missed," Eichenlaub says. "In one month, you just lost a thousand hours of production that you didn't have because they came one month late. If they come two months late, which is usually the case if they come at the end of May, now you've got to have 2,000 hours of work you didn't deliver. That's a lot of time to make up. It becomes very, very challenging, even just if they come late."
As for advice for other landscapers considering trying out the H-2B program, Eichenlaub says the following: "Do your homework so you know how the system really works so that you can make the right selection for yourself, and don't go in with your eyes closed. I mean, really the risk is very high, so you have to have that money that you say I'm willing to take $10,000 out of my profits and just spend it and I may not get anything. If I get something, I'll get a huge return in that $10,000, but if I don't get them, I need to be able to weather that check I just wrote for $10,000 or more, depending on how many workers they're going to bring."