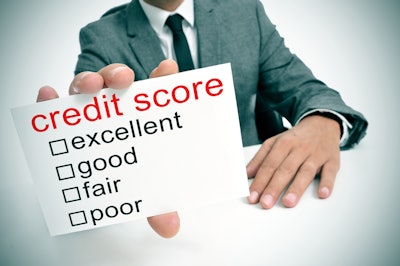 You don't have to wait until the new year to resolve to improve your business's credit score. In fact, the average business needs 12-18 months to improve their business credit score.
While a personal credit score ranges from 300 to 850, business range on a scale from 0 to 100. Your business's score may include only accounts created under your company, but your personal credit may also factor in to whether a lender chooses to do business with you.
Check out this infographic below for some tips on what helps and what hurts your business credit score.