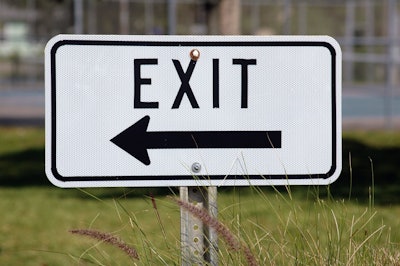 Employee retention is a struggle that most landscaping companies face nowadays, and at times is can seem like a constant battle to hang on to employees that are performing exceptionally. With the competitive nature of the green industry, however, it's very likely that you will eventually have to say goodbye to some of your best workers.
If this does happen, though, it can be used as a learning opportunity.
According to Blink, an internal communications employee app, one of the best ways to find out what's going wrong with your employee retention efforts is to talk to your employees about it when they leave. While Blink does say this can come across as counter-intuitive and frustrating, it can prove to be a vital opportunity for you to identify and fix any major issues that might be pushing people to leave.
Take a look at three tips Blink recommends keeping in mind when performing an exit interview, as well as a few important dos and don'ts.
EDITOR'S NOTE: This infographic was created by Blink, an internal communications employee app created to connect and empower all your staff whether they are working on the frontline or behind the desk.