Today's homeowner wants a beautiful landscape but doesn't want to spend a lot of time maintaining it. That may be why landscaping businesses have seen demand for their services rise over the past few years and indications are the trend will continue.
But this silver lining has its dark cloud. Landscaping is a seasonal business. Demand for services is high during the growing months but drops off during the cold seasons. Landscapers in the southern, warmer climates tend to stay busier longer than those farther north. But even in balmy regions, the business sees a seasonal downturn in demand.
Landscape businesses can survive the lean months – and even thrive – if you know how to use seasonality to your advantage.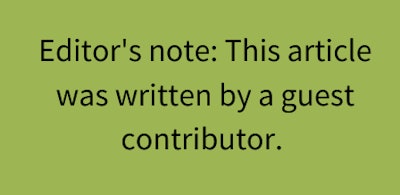 Factor seasonality into your business plan
If you know you're going to have slow months, budget for them. Set enough money aside for your personal needs and ongoing business expenses, such as taxes and insurance premiums. The down season is ideal for equipment repairs and maintenance, so factor in a budget line for those expenses. One of the toughest challenges is retaining employees. If you can't stay fully staffed during off months, be upfront with your hires. They'll appreciate your honesty and make their own plans accordingly, and your candor may bring them back to you when business revs up again.
Educate your clients
Effective landscaping doesn't begin in March and end in November. Slow-season services such as debris and leaf removal, soil aeration, mulching, overseeding and pruning are necessary for a healthy yard in the spring. The dormant season for plants also provides an opportunity for hardscaping. Use this time to create pathways and add lighting and landscape boulders. Make sure your clients know what you can provide even after the fall foliage has faded.
Work on your marketing
Word-of-mouth client referrals are important, but so is a digital presence. The off-season is a good time to concentrate on your advertising. If this isn't your area of expertise, find someone who can help. That person should know website design and clever ways to rank highly in search engines. Also, mass emails or texts to clients can remind them about services they'll need to be ready for spring.
Offer off-season services
You can also offer non-landscaping services during the off months. Many landscapers offer snow removal, holiday outdoor decorating or both.
Snow removal
Snow removal is viable in areas that get substantial snowfall. This can require an investment in a few snow shovels or, more realistically, a snowplow or a snow blade that can attach to one of your existing vehicles. Consider leasing any large equipment rather than buying. Actual snow removal rather than plowing may require a truck to haul it away. Familiarize yourself with any local snow removal ordinances that may exist. You can charge per job, by the hour or on a seasonal contract. Negotiate with your client based on the scale and complexity of the job. These jobs may entail a lot of dark, pre-dawn work because most clients will want the snow gone before they start their daily routines. Be prepared to adjust your work schedule.
Holiday decorating
This has become a lucrative sideline for many landscapers in recent years. The ladder you use to clean gutters will work just as well for hanging Christmas lights. One Texas landscaper became so successful with his holiday outdoor decorating sideline that he sold his landscaping company and now sells franchises in his decorating business. Most clients will provide their own lights and yard decorations. You could also up your service a notch by renting out the decor, but this might be too expensive for a start-up service. You will have to provide equipment such as small tools, ladders and maybe scissor lifts. It makes sense to rent or lease the pricier equipment. Familiarize yourself with local ordinances when it comes to wiring, and make sure you've got plenty of insurance to protect you in case of accidents. If decorating isn't your talent, find someone with a holiday eye who will be happy to work for a few weeks.
Because landscaping is seasonal by nature, build the off-months into your business plans. Think outside the planter box and find innovative ways to make it through the lean times.
EDITOR'S NOTE: Rachael Baihn has had a passion for gardening since spending summers in her grandparents' vegetable garden as a child. She is now a lawn care and landscaping expert and can often be found talking about irrigation systems, sustainable grasses and native plants.