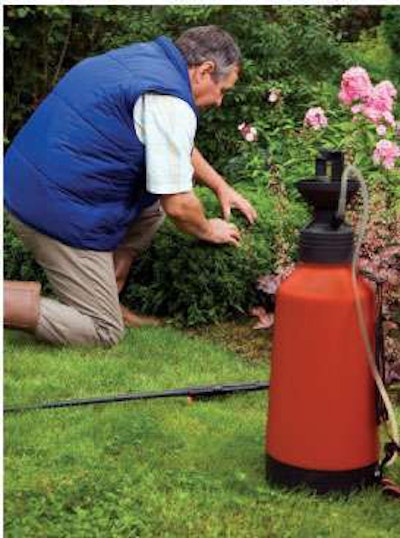 You can't be everything to everyone, but subcontracting will have clients believing otherwise.
One client, one contract, one bill. The convenience of merging all outdoor maintenance has obvious appeal. To your client, this means making one phone call, whether she noticed a bagworm in a tree or wants to add a few more evergreens around the yard. To you, it means an opportunity to establish yourself as the sole resource for your client, creating customer loyalty while potentially developing more business for yourself.
Sounds great in theory, but staffing the number of in-house experts to meet a client's every need isn't practical — much less economical. The volume of work to offset the cost of an expanded payroll is way too prohibitive for most businesses. But there is an easier way.
"Subcontracting lets you expand the services you offer to your clients without increasing payroll," says Daryl Nutt, vice president and CFO of Ryan Lawn & Tree. "It lets you add volume to your business and value to your client relationships, as well."
Ryan Lawn & Tree in Kansas City works with 60 to 80 local landscapers and grounds managers, providing chemical application and tree care for their clients. Nutt says subcontracting is a vital part of their business, which has expanded into markets in Wichita, Kansas; Tulsa, Oklahoma; and Springfield and St. Louis, Missouri.
"Subcontracting lets you focus on your core competencies," says Nutt. "Your expertise may be in irrigation, mowing or mulching beds, but you have a client who wants a fertilizer application on his yard. He doesn't want to hassle with two bills, so you subcontract with us, and we service his lawn, working directly with you."
Easy enough, right? But many landscape contractors don't take advantage of subcontracting because they are reluctant to rely on outside resources. After all, it is their reputation that is on the line with the client.
Limiting liability
You must be able to trust who you're working with, says Nutt. "We have a list of businesses we like, and we are constantly monitoring and updating that list" based on the feedback from clients and other industry contacts. "We see subcontracting as a partnership between our business and theirs, so we work with people who share our top goal: making the customer happy.
"We've found that if you have up-front communication with the client and establish expectations beforehand, you have far less chance of disappointing them," Nutt says. "We will bend over backwards to make a client happy." When that fails, his company assumes the liability, offering a make-good or other compensation to the client.
Ultimately, you should have a contract in place with subcontractors stating the service provider is responsible for their individual service, but don't become so caught up in the contract that you don't work together to resolve issues when needed.
"This is where a good partnership really comes into play," Nutt says. "If we get called in to examine a tree that is failing and we discover that it is failing because it's planted too deep, we will contact our partner and work together to fix the problem."
Branching out
Ryan Lawn & Tree is committed to growing its business through these types of partnerships. To foster their relationships with local landscape companies and other outdoor maintenance providers, they host a number of social activities that provide networking opportunities.
"Networking is what Larry (Ryan) built the business on. He started out in 1987 offering only fertilization, working with landscapers and other outdoor service providers," Nutt says.
"Each January, we put on a big chili feed and invite the companies who work with us and others who we'd like to work with.
"We bring in speakers to cover industry topics, such as safety, technology and equipment. It's a great opportunity for all of us. We get a lot of business from referrals. And it helps us get to know our partners."
Being able to obtain an in-house second opinion is invaluable, as well. Ryan has roughly 150 employees who are experts in various areas. Almost all have four-year related degrees in subjects ranging from turf science, horticulture, forestry and agronomy.
Many of their technicians have 20-plus years of experience in the field. All are certified applicators.
"Focus on what you do best," says Nutt. "You can't be everything to everyone. By networking and partnering with trusted businesses in your area, you can then offer your clients the best all-around service."
Sub or staff it?
Q: Is partnering a source of profit or just good customer service to keep clients satisfied?
A: It can be both, according to Daryl Nutt of Ryan Lawn & Tree. At times, Ryan will offer various discounts to their partners. Sometimes, these discounts are based on the volume of business they do with the partner; other times, they are based on the number of referrals they derive from the partner. Overall, they stick to their pricing scale. It is up to you to decide whether you'll pass on the savings to your client, or bill them at a slight mark-up.
Q: Is there a scenario when it makes more sense to add a dedicated staff person to apply chemicals?
A: It's somewhat risky having only one person on staff who specializes. If that person becomes sick or can't get to work, you're left scrambling. It's better to have the strength of numbers and a wealth of experience to rely on, Nutt says.