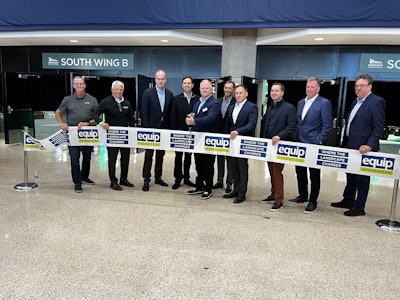 Equip Exposition
This year's Equip Exposition was held in Louisville, Kentucky from October 19 through October 21, 2022, and the consensus from attendees across the country was that the industry is poised for continued growth. There are many reasons why landscape professionals choose to attend the show, including the opportunity to see the latest equipment, connect with peers, and find new ways to learn and grow.
Julio Lopez, owner of Cadre Landscaping in Los Angeles says that he keeps coming back to Equip to try out new equipment. He also appreciates the opportunity to continually learn something new.
Marlo Purkey, founder of California Aqua Pros, Inc. feels the same way. She says the company is big on education and believes there is always something new to learn.
Besides walking the floor, Purkey is always looking to take advantage of some of the educational seminars offered. Purkey says they have even explored what's going on in robotic lawn mowing (though they don't offer lawn maintenance).
Robotics, electrification, and other technological advances were big trends in this year's show.
There's no doubt the show is the place to be when it comes to staying on the cutting edge of what's coming down the pipeline. Greg Franklin, director of fleet, facilities, and safety for Ruppert Landscape, based in Laytonsville, Maryland says that test driving equipment and "keeping a close eye on innovation" are two reasons for ongoing attendance.
"This event allows us to see all our manufacturers and vendor partners in the equipment field and understand what improvements from technology are headed to the market soon," Franklin says.
Total Landscape Care will have more coverage of the news from the show in the coming week.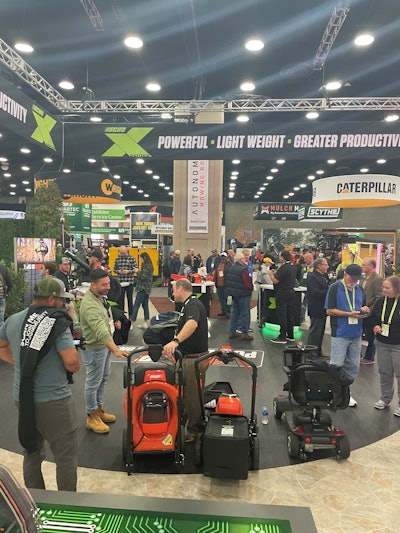 Some excerpts of this article originally appeared in Equip Magazine, the official publication of the Equip Exposition.