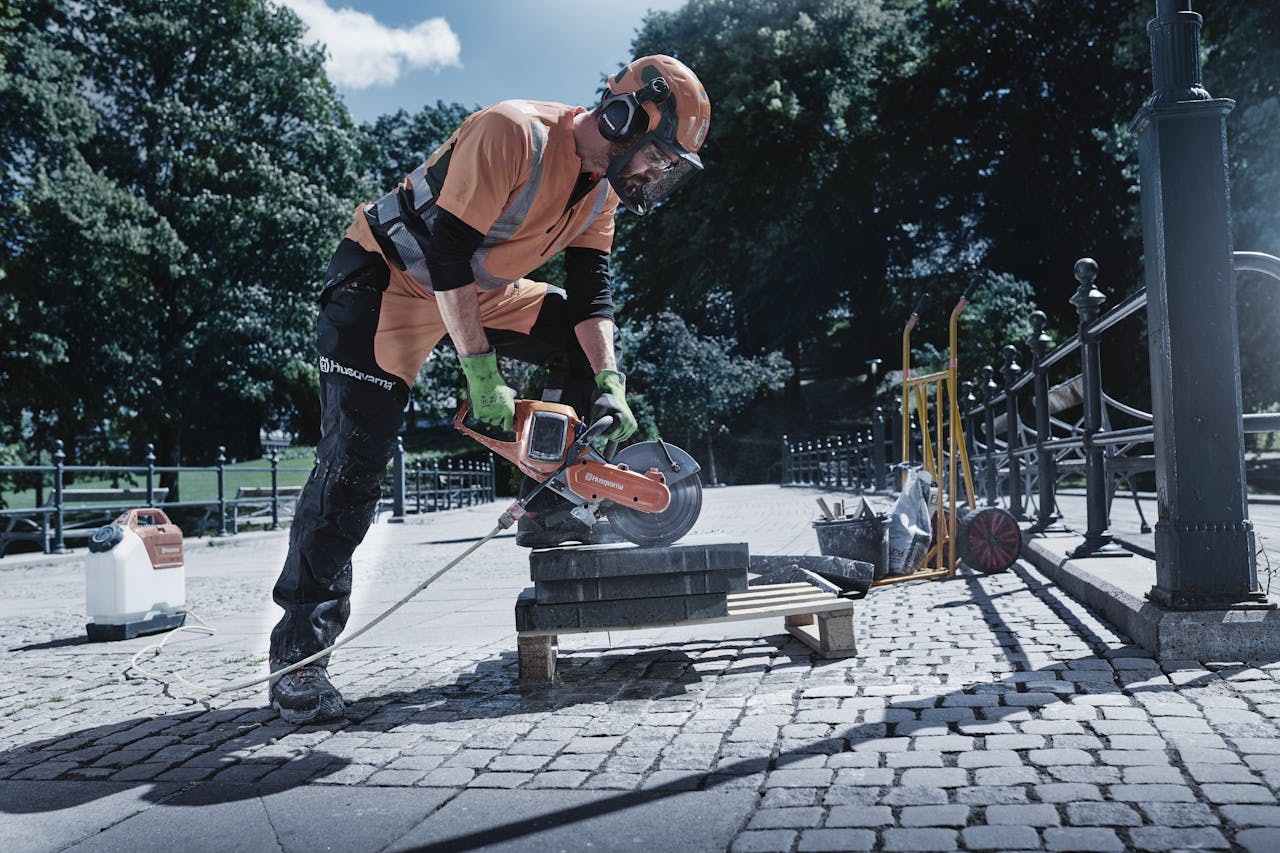 Husqvarna rolled out a number of new products with landscape and tree care professionals at this year's GIE+EXPO, including new battery products, robotic mowers, zero-turn mowers and gas-powered handheld equipment. 
"Husqvarna has invested a lot of time and research to bring this collection of new products to life for tree care and green space professionals," says Earl Bennett, president of Husqvarna Brand Division North America. "The All-Wheel Drive Automower, zero-turn mowers with HTE transmissions and several new, powerful battery products highlight Husqvarna innovations designed for professionals to complete their jobs more safely, efficiently and effectively."
With battery power becoming more prevalent in the industry, Husqvarna is continuing to expand its portfolio of battery-operated products.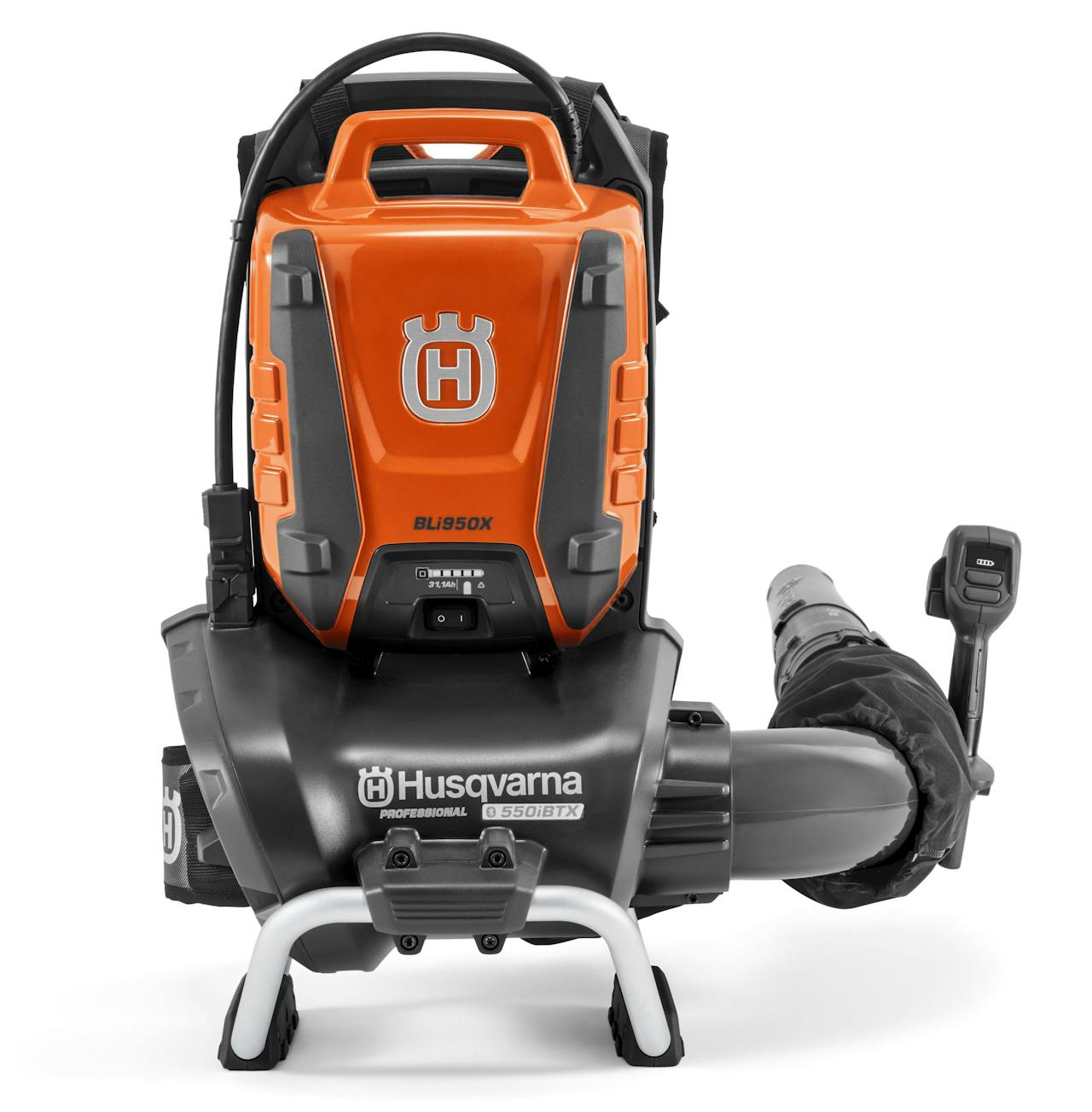 The 550iBTX backpack blower is built like a traditional gas-powered blower, with the nozzle and handle attached to the backpack, rather than being a handheld version that plugs into a battery pack.
It has a blow force of 21 Newtons while still being able to work in noise restriction areas. The blower is IPX4 weatherproof and has a continuous boost mode and cruise control. It also features a key pad that displays the battery status and running mode on the handle.
The 550iBTX has an MSRP of $449.99.
The K 535i is a battery-powered power cutter with a 35cc equivalent. It has low vibrations and a light weight, making it easy to maneuver and lift during operation. Husqvarna says this saw is ideal for lighter hardscaping jobs and can cut material like concrete garden plates, granite and floor tiles. It is adaptable for wet and dry cutting and uses BLi200/300 batteries. It has an MSRP of $649.99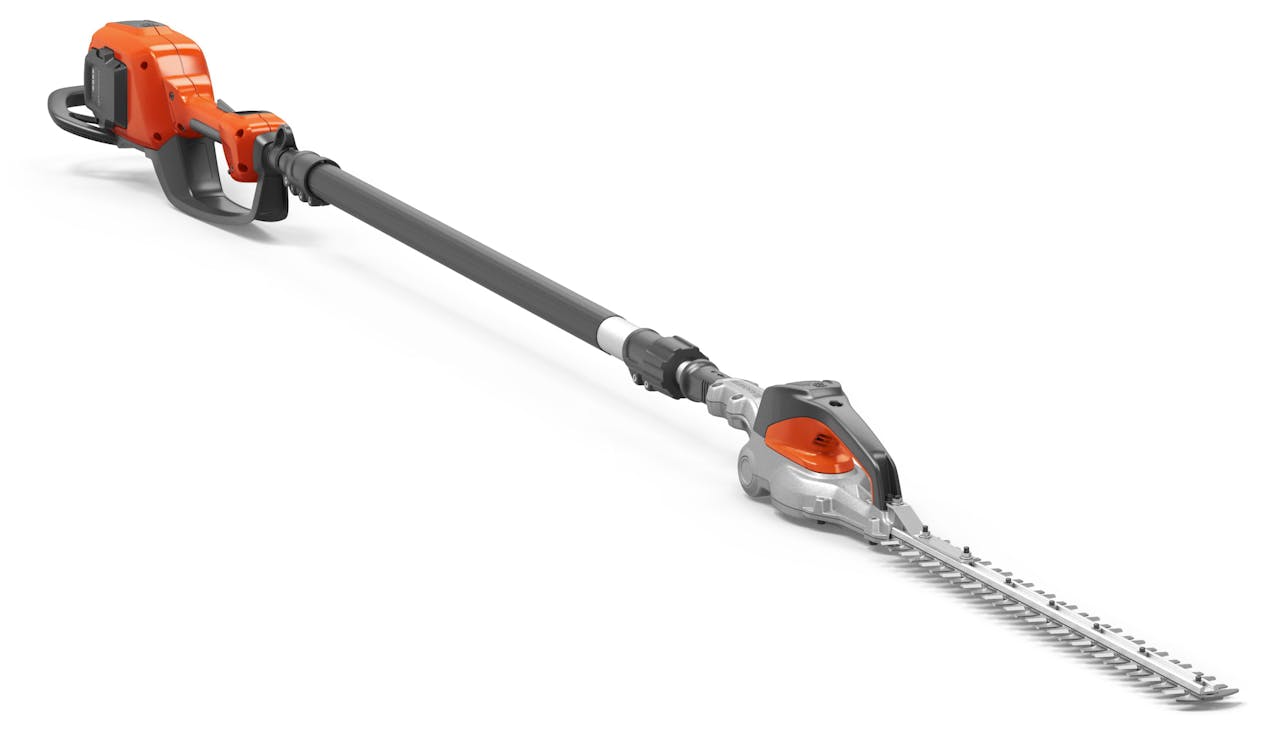 Last, there is the 520iHT4 hedge trimmer. It has an extended reach of over 14 feet thanks to a telescoping arm. It also has a fast cutting speed of 4,000 ctms. Husqvarna says this hedge trimmer is quiet, lightweight and balanced. The MSRP is $449.99.
In the world of robotic mowers, Husqvarna has been innovating since 1995. Its latest addition is an all-wheel drive (AWD) version of its Automower. The Automower 535 AWD can handle slopes up to 35 degrees and maintain up to 0.9 acres of turf.
Husqvarna says the all-wheel drive innovation helps keep teams safe by keeping them off tricky slopes and other challenging mowing areas like retention ponds.
"If you don't own goats, you should buy this," says Arnie Fie, a project engineer for cordless power with Husqvarna.
The Automower 535 AWD can be integrated into Husqvarna's Fleet Services management system where operators can monitor and control an unlimited number of robotic units at no extra fee. The MSRP for this Automower is $4,299. Installation is sold separately.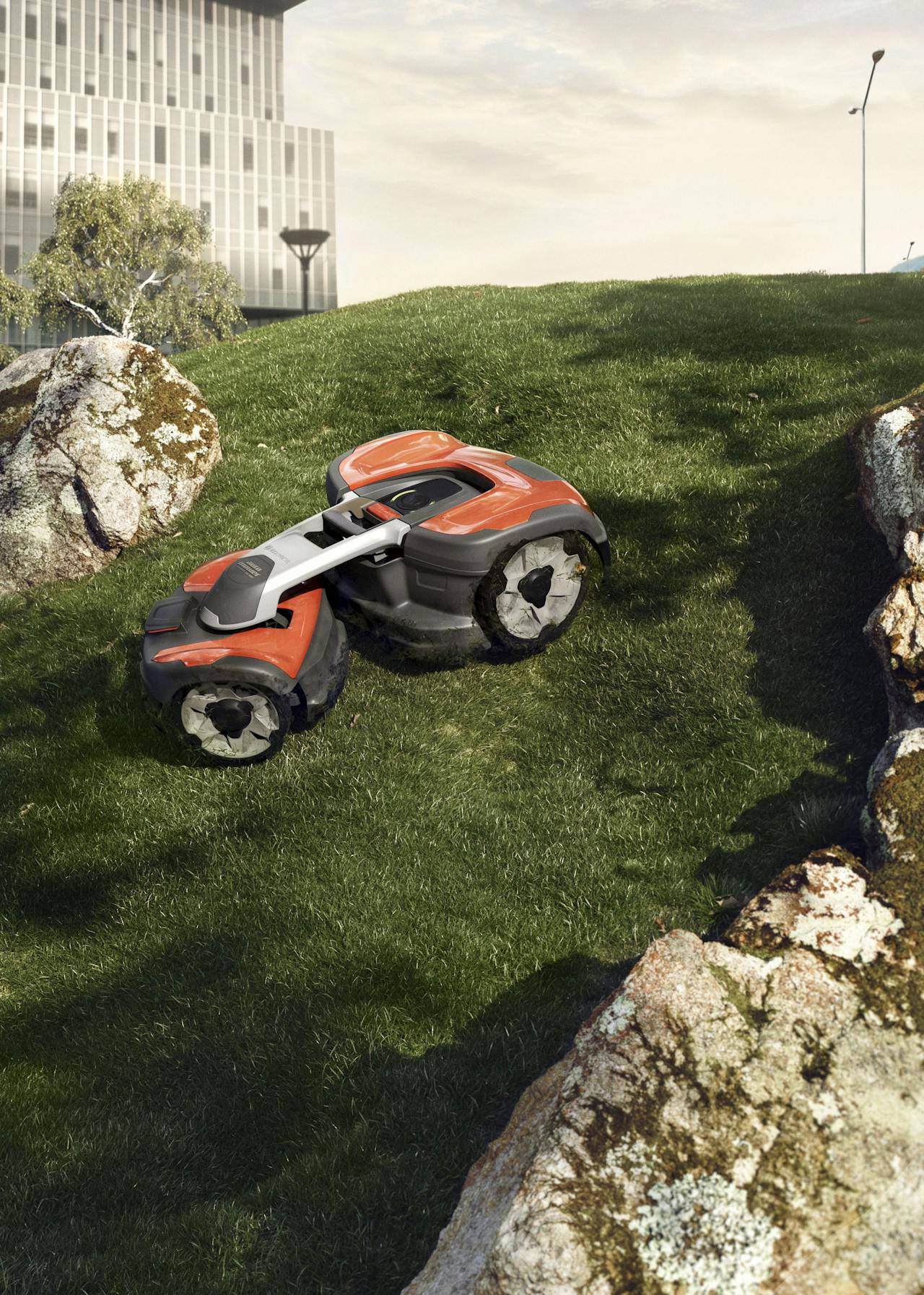 Husqvarna's next innovation in robotic mowers is its EPOS technology, which is a high-precision satellite navigation system that provides accuracy up to 1.18 inches. It creates a virtual boundary, eliminating the need for a guidewire.
This technology will be launched with selected professional customers in the U.S, France, Germany and Sweden in 2020.
Another new technology Husqvarna has coming soon is its Husqvarna Autonomous Operation for professionals. This will increase productivity and safety by allowing landscapers to maintain large green spaces with multiple self-operated robotic mowers powered by the EPOS technology. Three pilots are underway in 2019 to refine the system and it will launch in 2021.
The system enables improvements in workplace safety as the remote, computerized control of the machines increases operational safety by minimizing the risk of human error. It also offers object analysis and collision avoidance based on information from several sensors, using cameras, radars and ultrasonic technology.
For the entry-level landscaper, Husqvarna has introduced the new Z400 Series. This lineup takes many of the heavy-duty features from the Z500 Series zero-turns.
It features the Parker HTE Series transmission, which is designed to last longer and provide more power, a quieter performance and 10 percent better fuel efficiency than the M-ZT Series.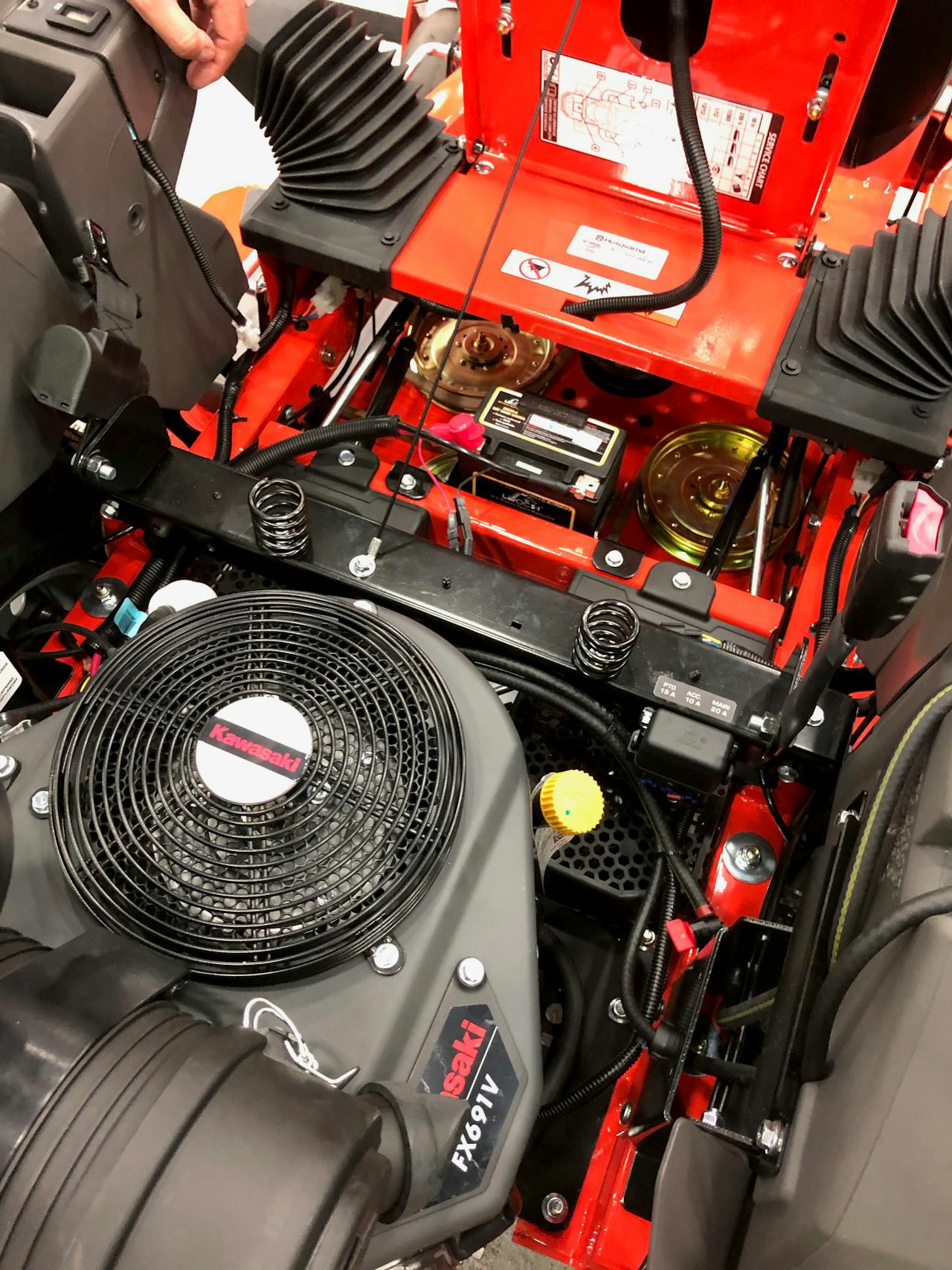 Maintenance is streamlined so landscapers simply have to lift the seat to be able to access sealed fuses, fan covers, and all transmission and engine fluids. The Z400 Series has a 6-gallon gas tank and three different deck sizes available: 48-, 54-, and 60-inch. Depending on the deck size the MSRP is $5,999 for the 48-inch, $6,499 for the 54-inch and $6,999 for the 60-inch.
There is also the Z400X options in the series. . The Z460X introduces a Parker HTE 12 transmission, with a 23.5-horsepower Kawasaki FX engine and a 60-inch cut deck. The Z460X has an MSRP of $8,499.
The Z454X also features a Parker HTE 12 transmission with a 22-horsepower Kawasaki FX engine and a 54-inch cutting deck. The Z454X has an MSRP of $7,999. Both models include 23" by 10.5" rear tires.
All the Z400 Series mowers have the commercial 750 hours or 4-year warranty.
Finally, Husqvarna also introduced two new gas-powered trimmers.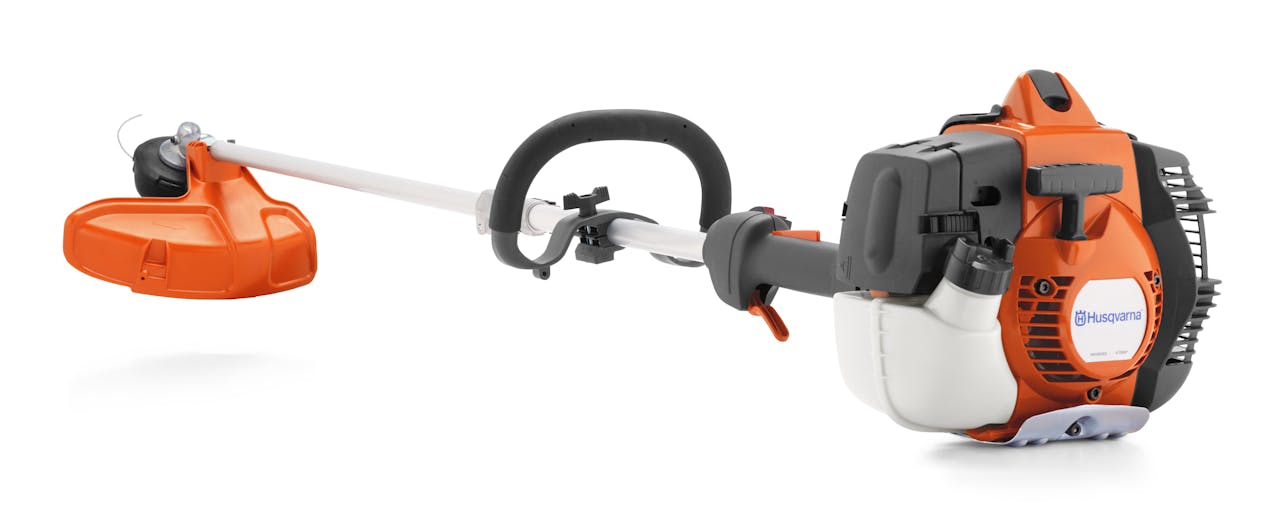 The 535LST is in the 35cc class and is built for heavy commercial use. It has a seven-degree offset handle for better ergonomics. The X-Torq engine provides more power and less fuel and exhaust emissions. It has an MSRP of $479.99.
The 535LK is a combi trimmer with X-Torq engine. It is compatible with other Husqvarna attachments for increased versatility. It has an MSRP of $499.99.
For more information about any of these products, contact your local dealer or click here.