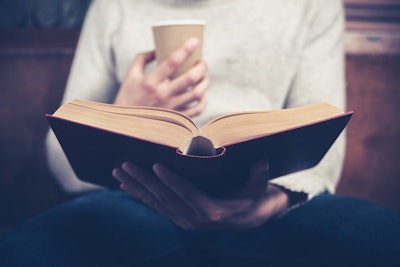 Those of us who read and enjoy the myriad of self-help books that top the best seller lists each year joke that we are only as smart as the last book we read. The goals these books set are admirable: To change one's lifestyle is a daunting proposition. Changing your attitude, however, is as easy as making a decision (and finding the will to stick with that decision).
My book of the month is a short, quick read titled, "The Fred Factor."
It begins as a story about a postman named – you guessed it – Fred. Fred is someone who takes an ordinary job, delivering mail, and makes it an extraordinary experience for all those with whom he comes in contact. Fred makes it a point to get to know everyone on his postal route. If they are sick, he delivers their mail to their door. If they're traveling and away from home for several days, he holds their mail until they return. In essence, Fred turns a monotonous job into one of memorable service.
Author Mark Sanborn goes on to describe the premise of his book: How having a "Fred Factor" outlook on life can help us and our businesses grow simply by keying in on being helpful to others.
Every day, we interact with many people. This interaction can either be fleeting or memorable – it is our choice. Fred chose to try to develop relationships with everyone he came in contact with. Some resisted, but others embraced his friendly nature. How many chance acquaintances have you made that ultimately turned into a customer, a supplier and/or a new friend?
As with all such books, there are some great tips offered to achieve the goal of becoming a "Fred." Some of them are worth noting here:
Commit random acts of kindness.
Regularly and continually create value for others (be it with ideas, service or a little extra).
Reinvent yourself – change with the times and be willing to re-educate yourself if required.
Be committed – make it a priority to be a "Fred."
Realize that you can make a difference – especially by paying attention to the little details.
By realizing that we do make a difference in the lives of those we come in contact with, we can remain inspired to do our jobs, live our lives, and treat all those who we pass along the way in an extraordinary way.