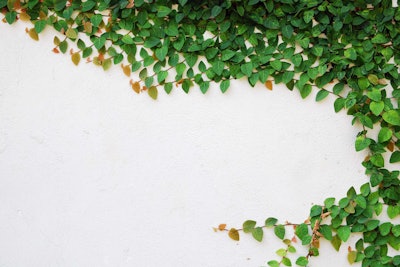 After the first hard frosts of fall had told most other gardens it was time to hunker down for the winter, Marie and Jean-Pierre Hamel's vertical outdoor garden was still a riot of visual interest, even as its hardy alpine plants entered dormancy.
In the coming years, as the plants get more established, the Hamels hope their new vertical garden will be a source of delight all year 'round, with the plants' varied textures standing out when their growing season is done and their bright summer colors have faded.
Vertical gardens like the Hamels' are becoming increasingly popular.
Outdoors, they are sculptural, and in some ways, easier to take care of than a flat garden: no bending or crouching, says Jean-Pierre.
Indoors, they are a hallmark of the green movement and a boon to air quality, says Dave Cherry of Ottawa's Job Done Construction, a construction company with a green bent that has installed indoor vertical gardens for several clients.
But while they look great, they are not always simple to install and maintain.
Because the concept is relatively new, there has been a "Wild West" element to the companies that offer them, Cherry says. Vertical gardens are an immature market with new companies and products coming along regularly, he says.
Read the full article here.
– By Daniel Drolet