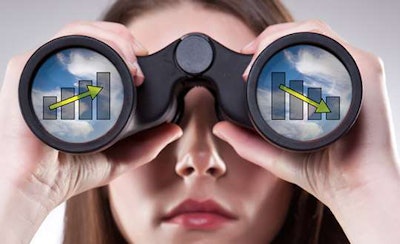 Every January, The Principium Group offers its thoughts on key trends that will affect merger and acquisition activity within the green industry during the coming year. Here are their predictions for 2013:
General Industry Conditions
Growth will begin to accelerate in the industry — in both the commercial and residential sectors, particularly as housing starts improve, but growth rates will still be modest. Price competition will remain intense, especially in commercial maintenance. Specialty sectors, such as water features, will remain slow.
Mergers & Acquisitions
Valuations will remain restrained with most buyers exercising considerable discipline. Large industry players will return to the acquisition marketplace, but in a restrained way. Consolidation efforts will be primarily regional. There will be private equity interest in the industry, but it will not be widespread. Integrated facilities-management companies will continue to add landscape maintenance to their service offerings, often through acquisitions.
Franchising
Franchising will continue to gain momentum in many sectors of the industry. We will see many examples of acquisitions in the franchise sector, including acquisitions of existing franchises by both existing and new franchisees. Existing franchises will acquire independent businesses to facilitate growth and expansion. Franchise conversions will be popular. The strength of franchising will make franchisors attractive acquisition targets.
Political Issues
Despite the resolution of the fiscal cliff drama, the uncertainty and contentiousness in Washington will boil over again, probably more than once. While the issue of tax rates seems to be settled, possible tax reform initiatives may yet have a big impact on some business owners.
Both parties will claim to be focused on improving conditions for small business. Business owners will have difficulty perceiving the reality of the claims.
SBA lending will continue to be a bright spot. The Obamacare employer mandate for companies with more than 50 employees will cause a few businesses to restructure to keep themselves below the 50 employee limit. This phenomenon may get more attention than it deserves. The increasing cost of health care will continue to be a major issue.
Though the immigration policy was eclipsed by taxes and economic issues late in 2012, they expect a meaningful effort toward immigration reform early in the second Obama administration.