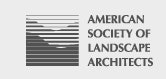 Both the American Society of Landscape Architects (ASLA) and the National Park Service Rivers, Trails and Conservation Assistance Program have teamed up to honor and celebrate ASLA's Year of Public Service.
The two organizations formed the partnership back in 2000 to help communities across the nation plan, design and manage their natural, cultural and recreation resources. The project expanded from the Pacific Northwest through a variety of communities across ASLA chapters.
Through the partnership, ASLA's local chapters will provide technical assistance for trails, bike paths and other recreation facilities in each community.
For 2013, ASLA has designated it as the Year of Public Service to spotlight the community service performed by landscape architects across the nation, and to engage the public in the landscape architecture profession.
ASLA's 49 chapters will work with National Park Service staff to implement and plan out the technical assistant projects.
Click on this National Park Service link to learn more about state success stories and current projects (click on any state).