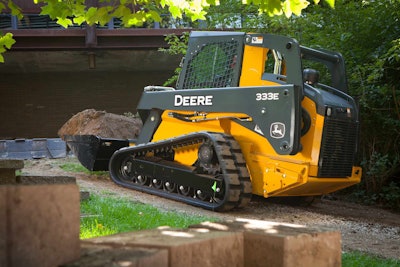 John Deere has released its new E-Series line of skid steer loaders and compact track loaders.
The new line will feature five skid steer models and four compact track loaders with enhancements and improvements from the input of customers.
Each piece of equipment has an Interim Tier 4 or Final Tier 4 engine, as well as other improvements.
The E-Series consists of nine total models. In skid steers, there are three large-frame models (326E, 328E, 332E) and two mid-frame models (318E, 320E). In CTLs, there are two large-frame models (329E, 333E) and two mid-frame models (319E, 323E).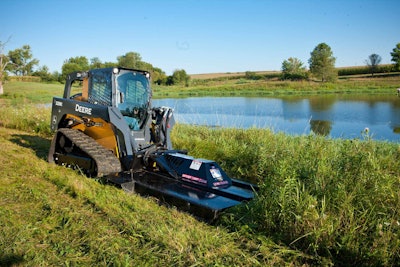 The new E-Series line was influenced by customer feedback specifically on improving uptime, productivity and a lower daily operating cost. The new line will also have an option to allow the operator to switch between ISO, H and foot control patterns.
The compact track loaders now feature a 25 percent foot-room, lower noise levels and all models now include low-effort electro-hydraulic (EH) controls.
The EH controls are available for ISO, H and foot control patterns.
Powered by Yanmar 3.3- or 3.1-liter diesel engines, the skid steer and CTLs are able to work with 10 percent more horsepower than the previous D-Series models.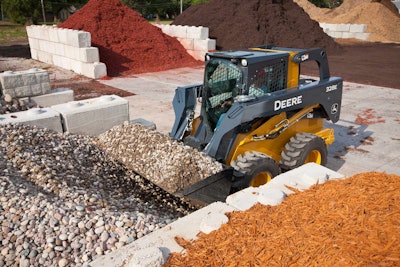 Engines with more than 75 horsepower will meet Interim Tier 4 emissions requirements, while engines with less than 75 horsepower will be Final Tier 4 compliant.