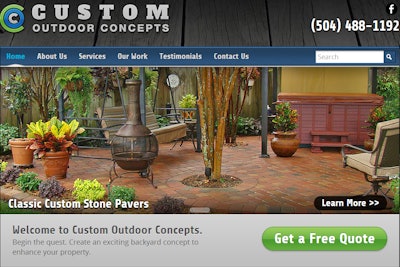 New Orleans contractors Custom Outdoor Concepts will be able to serve clients a new way with the help of its redesigned website by ClikNetworks.com.
The redesigned site features an extensive gallery, a user-friendly format and interactive features to explore Custom Outdoor Concepts' work.
With the addition of social media, team members are able to share up-to-date information with customers, as well as invite them to share stories with one another.
The overhauled website was designed around customers having a great experience and having confidence in dealing with the company, according to Custom Outdoor Concepts owner Frank Bergeron.
The new site can be viewed at http://customoutdoorconcepts.com.