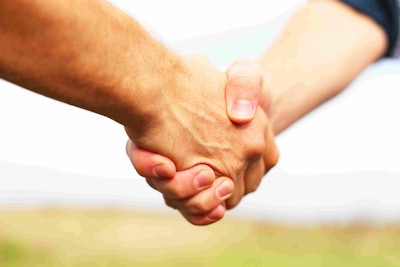 After 26 years in pharmaceuticals, Bruce Ward was ready to run his own company.
He wanted a job where he didn't have to travel as much and where he could give back to the community. He didn't mind leaving behind the corporate politics, either.
"Corporate politics isn't all that much fun," he said, "and that you can have a very successful business by enjoying each other's company, by laughing, by taking serious the things that you need to take serious …. It's a breath of fresh air for me."
So in 2010, Ward bought Florida Evergreen Landscape & Lawn Care with his wife Suzi and his golfing partner and CPA Dan Buettin. The previous owners had opened the company in 2000.
Florida Evergreen is a full-service landscape and lawn care company. Its services include lawn maintenance, fertilization and pest control, irrigation and landscape. While lawn maintenance is the largest part of its business, Ward said landscape is growing most aggressively. And that isn't by accident. About a year and a half ago, the company hired a full-time landscape operations manager.
Read the full article here.
Written by Andrea Rumbaugh