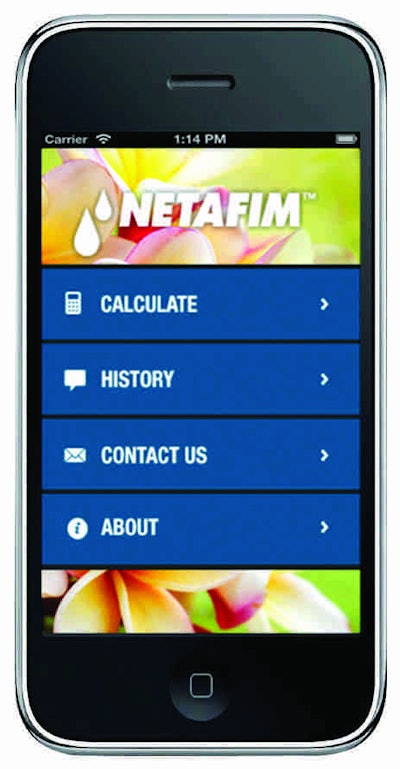 Netafim USA has released a free Techline Calculator app for use with iPhone and Android devices.
This irrigation system design program calculates and displays project specifications and recommends products for an efficient dripline plan.
The user enters the square footage of the area that needs to be irrigated (whether a garden or turf grass), along with the soil type, and the program does the rest. This includes calculating dripline length, placement, flow requirements, application rates and run times.
The Techline Calculator additionally provides a list of components required for the installation, indicating which filter or pressure regulator is needed, even the quantity of staples.
All Techline products are manufactured from recycled material and qualify for LEED credits. Techline is also recyclable when its productive life is over.