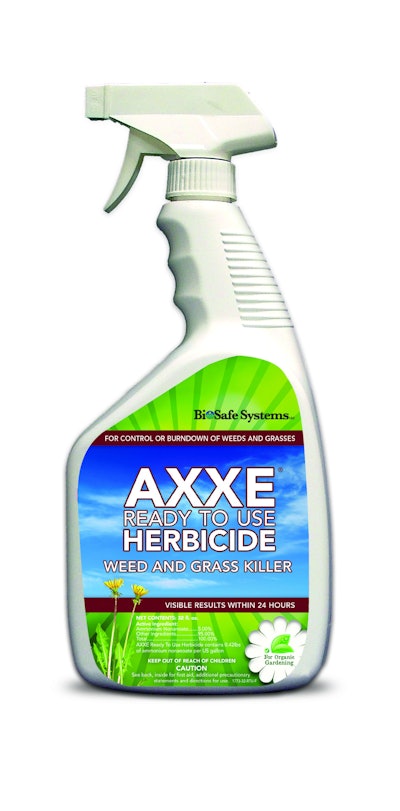 BioSafe Systems' AXXE Weed & Grass Control, a non-selective herbicidal soap for organic gardening, is now approved for sale in California.
An effective herbicide certified by the Organic Materials Review Institute, AXXE can safely be use used around children and pets to help maintain weed-free patios, walkways and driveways. It also works as a spot treatment in flower and vegetable gardens.
Made from biodegradable Ammonium Nonanoate, AXXE will quickly burn down chickweed, crabgrass, dandelion, algae, moss and more without harming the soil.
Gardens may be re-seeded or planted after treatment, making AXXE Weed & Grass Control the perfect choice for both avid and new gardeners. AXXE Weed & Grass Control is available in a 32 fl. oz. ready to use, 32 fl. oz. Tip-n-pour concentrate and 1 gallon concentrate.