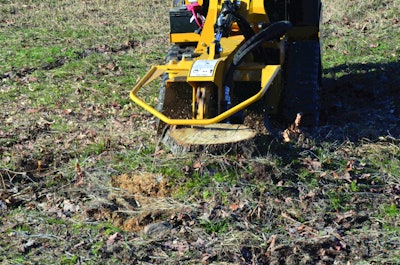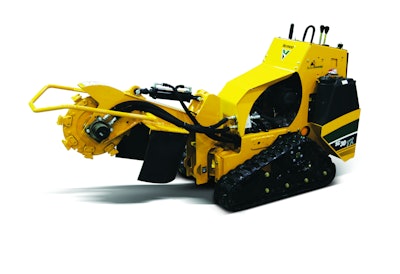 The SC30TX features an electronic fuel injection (EFI) gas engine that performs well during cold-weather starts. Two individually controlled tracks provide a zero-turning radius.
The 27-horsepower (19.9 kW) Kohler EFI gas engine produces the necessary torque for challenging ground conditions and stubborn tree stumps. Its horizontal shaft design allows for easier access and maintenance due to the elimination of drive belts. The optional AutoSweep system monitors engine speed and automatically adjusts cutter wheel sweep to reduce engine and structural stress.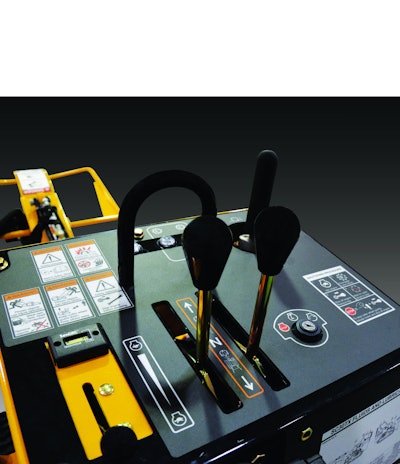 Each track is operated by its own joystick for simple, intuitive operation. This, along with its compact 35-inch-wide (88.9 cm) footprint of and 7-inch (17.7 cm) tracks, contributes to easier maneuverability in tight spaces and reduced yard disruption.
The 16-inch (40.6 cm) cutter wheel on the SC30TX is positioned in the center of the unit for easy alignment with the stump. Vermeer-exclusive Yellow Jacket cutter system offers extended life of cutting teeth and easy maintenance. Each tooth provides two full wear cycles, while its universal design can fit any position on the cutter wheel. A chip containment curtain directs cuttings to a pile and away from the operator.