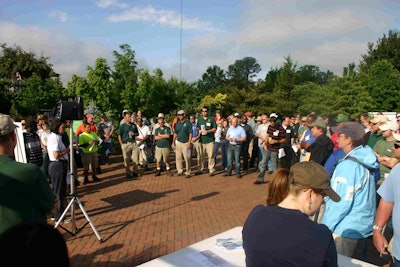 Savvy landscapers interested in taking their businesses to the next level realize there's strength in numbers.
For the cost of what you probably spend on take-out coffee every year, you could gain a trusted business partner that brings to the table a range of benefits: continuing education and professional certification programs, access to hundreds of business peers eager to share knowledge and advice, a marketing edge over competitors and valuable information about trends and legislation that affect your business.
And all of the above stem from one of the best-kept secrets in the landscaping industry: state associations. These professional organizations exist in about two-thirds of the states (for a list, visit lcamddcva.org/industry/state.cfm). If your state doesn't have one, you can always look into national organizations, such as PLANET (the Professional Landcare Network, landcarenetwork.org) or the American Nursery & Landscape Association (anla.org).
Either way, associations are a solid investment in your business future — and one that a surprising number of landscapers fail to take advantage of because they either don't know about them, believe their companies are too small to benefit, feel they don't have time for them or think they can't afford it, association leaders explain.
"We represent a lot of landscapers, but not most of them," notes Ross Williams, executive director of the North Carolina Nursery & Landscape Association (NCNLA, ncnla.com), which boasts about 1,000 members who pay a $175 annual-membership fee. "There are many companies… that don't understand the need to be part of an association that represents their industry.
"During the course of a year, if members participate in all of the events…the discounts they receive will more than pay for their dues," he adds. "We think it's an excellent value for their business and to help promote the industry in general."
Anne Fuller, executive director of the Arkansas Green Industry Association (AGIA, argia.org), says the group has about 250 members, which she estimates accounts for 25 to 30 percent of the state's landscapers. Membership dues are $160 annually, she notes.
Get on-going education
A primary benefit of membership is education/certification programs. For example, for a relatively modest fee, the AGIA offers programs where members can earn nursery or landscape-professional certifications, which signify a certain level of skills and expertise.
Likewise, the NCNLA offers landscape-industry and landscape-plant certifications — even one for energy-saving landscape certification, Williams says.
In addition, associations generally offer business workshops and seminars throughout the year and host annual trade shows or conventions where members can take classes to maintain their certifications or advance their business acumen.
More than 4,000 people attended Green & Growin', the NCNLA's annual January trade show. The event includes classes where members can obtain continuing education credits required to maintain state licenses for thing such as pesticide application, irrigation installation or arborist contracting, Williams says.
At the AGIA's annual Professional Landscape and Nursery Trade Show, speakers teach seminars on everything from how to use social media for marketing to the pros and cons of leasing equipment versus buying it. An education committee helps develop timely educational topics, Fuller says.
Gain a competitive edge
Obtaining certifications, in turn, can provide landscapers with a marketing advantage over competitors.
"It shows you and your employees have reached a certain level of professionalism — acquired a certain skill set and knowledge," Williams explains. "It provides a point of differentiation that sets you apart from the competition."
Adds Fuller: "If your customer has five bids on the table…every credential you have is helpful. While I can't quantify the value of certifications, I can tell you that our members keep coming back for re-certification, and when they lose a certified employee, they send another one in for certification, so they must feel it's important.
"Any time you can educate your employees and yourself, that's a win-win right there."
In addition, many associations sponsor landscaping competitions or recognize members with various awards, which gives winners another feather in their marketing cap. "Any time you're recognized by your peers in the industry, it acknowledge you're doing a great job," Williams notes.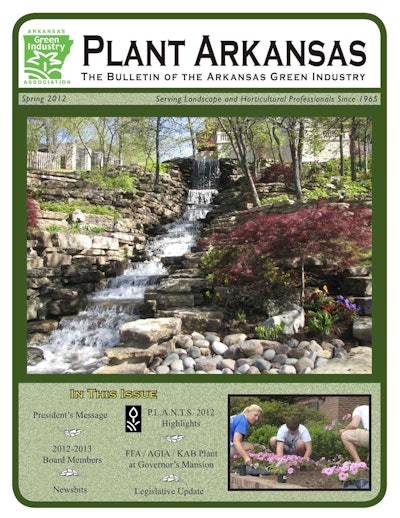 Networking opportunities
Associations also enable landscapers to befriend industry colleagues. This is particularly advantageous if they're not local competitors, because they're more likely to freely share knowledge and advice.
As an example, Fuller points to a young man who joined the AGIA at the advice of a financial partner. He did so, and by getting involved, he can now call more-experienced colleagues who share knowledge and discuss specific issues and concerns.
"Networking offers members a chance to compare notes and share experiences with someone who might be at the opposite end of the state," Williams says. "And our trade shows give members a chance to develop relationships with suppliers." 'There always are benefits to establishing personal relationships."
Promoting consumer awareness
Many landscaping associations also promote the industry at large to consumers. The NCNLA, for instance, uses a state grant to fund television and magazine advertising aimed at promoting the economic, environmental and quality-of-life benefits of landscaping.
Williams notes it's difficult to quantitatively measure the impact of this marketing effort. But he points out the group's website now receives more traffic from consumers interested in obtaining information about landscaping than it did before the marketing campaign.
In addition, most associations market their members' services by listing them on the group's website, which provides a convenient resource for consumers. The AGIA site even provides direct links to members' business websites.
Associations also play an important advocacy role by keeping members informed about legislation that can affect their businesses and protecting their best interests by lobbying for or against various pieces of legislation.
By Ken Wysocky