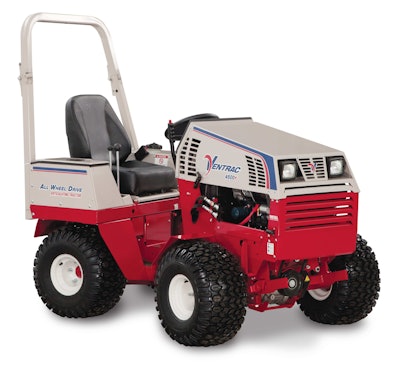 Ventrac recently released the newest addition to its tractor fleet.
The 4500Y features a 25-horsepower Kubota liquid cooled three-cylinder diesel engine, and like other Ventrac tractors, the addition includes the hydrostatic all-wheel drive, a center-pivoting-articulating frame, integrated weight transfer traction control, 30-plus available commercial grade front-mounted attachments and patented hand controls.
The tractor also includes the options dual wheel kit, can slope up to 30 degrees and comes with a two-year unlimited warranty.