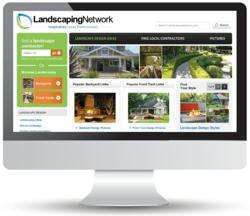 LandscapingNetwork.com has released a free, comprehensive online directory of local, professional landscape contractors for consumers.
Consumers interested in starting new landscaping projects can find, by location throughout the United States and Canada, landscape design and build companies to service their landscaping needs.
This new directory to find a landscaper helps consumers get started on planning, designing and constructing new landscaping projects. The site offers hundreds of articles, planning guides, design ideas, and photos for consumers to collect before meeting with a landscape contractor.
Covering more than 330 local metro areas throughout the United States and Canada, buyers can research and learn about local landscaping companies. Each company's detailed profile page offers company information, including a photo gallery of completed projects, articles, contact information and more, giving consumers everything they need to decide on the right company for their project.
To find a local landscape contractor, consumers simply enter their zip code or city and state into the "Find a Landscape Contractor" search box, and they're on their way to find a contractor in their area.