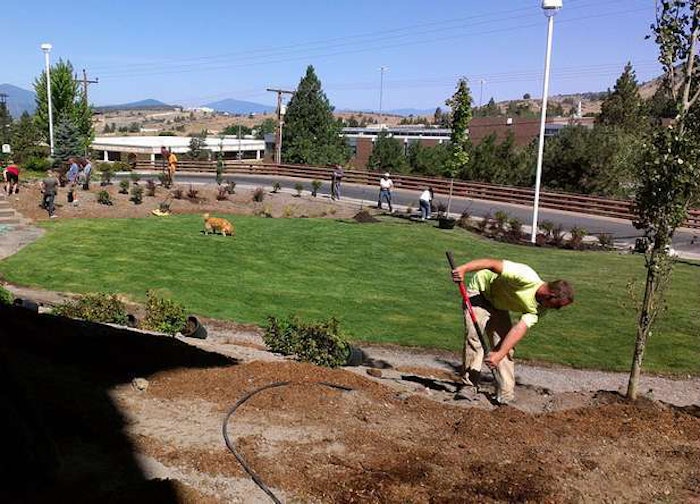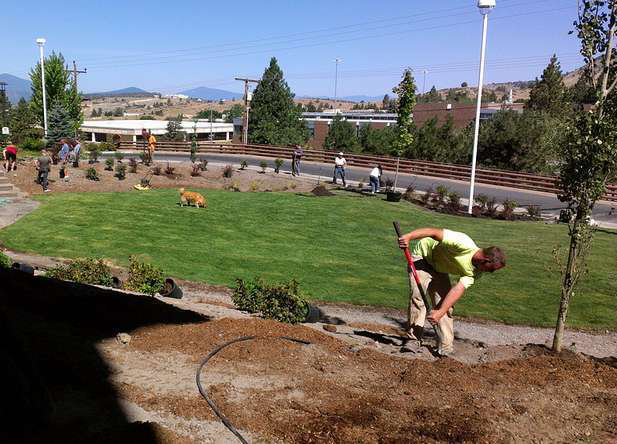 As a landscape pro, you're constantly designing, planting, mowing and working outdoors. While you are creating works of art in lawns across the nation, that doesn't always correspond to helping Mother Earth.
Here are 10 ways from ValleyCrest you can give back throughout the year.
1. Start an urban garden: Start an organic garden or on a patio or windowsill to cut down on the carbon emissions. The homeowners will be eating nutritious food free of pesticides and chemicals.
2. Conserve water: Quite frankly, we're doing a terrible job respecting one of nature's most precious resources. Take shorter showers, only use the dishwasher when it's full and be mindful of overwatering your garden.
3. Plant a tree and bring plants indoors: Trees slowly remove carbon from the atmosphere. One tree might absorb as much as one ton of carbon during a 40-year lifespan. It's also estimated 15 to 20 houseplants can purify the interior of a 1,800 sq. ft. house by removing low levels of carbon monoxide and formaldehyde.
4. Reuse your shopping bags: Paper or plastic? How about neither. Bring reusable grocery bags.
5. Get active. Take a hike, ride a bike and walk or run as much as you like. Outdoor fitness connects you with nature and allows you to create your own energy instead of wasting it at the gym.
6. Adopt eco-eating habits: Takeout king or queen? Cook at home once a week to cut back on the packaging that's wasted on to-go meals. Even better, go meatless one day per week to help to save 51 percent of greenhouse gas emissions.
7. Stay cool: Capture the essence and beauty of your neighborhood. Dinner date downtown? Cancel those plans for a restaurant within walking distance. Support your local Farmer's Market to beat the 15,000 miles produce can travel to get to your local grocery store.
8. Find a celebration in your neighborhood: Get educated about climate change and how you can help. Visit the EPA's Earth Day website to find out what's going on near you.
9. Recycle: Recycling is key to preventing unnecessary trash in our landfills. Donate unwanted clothing, kitchen accessories and trinkets. Throw a "swap" party with your friends. After all, one man's trash is another man's treasure.
10. Power down: Unplug any unused appliances in your household. Your energy bill will thank you for that later.