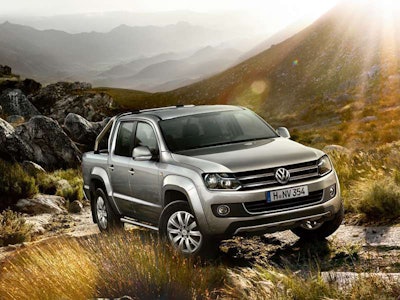 Volkswagen seems to be the topic of conversation across the automobile market lately.
In two articles recently published by our sister sites, Equipment World magazine and Overdrive magazine, editors discuss Volkswagen attempting to make a name for itself in the pickup truck market.
Volkswagen recently had its mid-size Amarok pickup on display in Munich, Germany at bauma. The truck is currently available in Europe, New Zealand, Russia and South Africa.
However, there seems to be a common disconnect across the U.S. market for the Volkswagen pickup truck. How many people would purchase a truck made by Volkswagen?
According to Jack Roberts, executive trucks editor who discusses the Volkswagen puzzle, the company stated five years ago that it had a goal to be "the leading automotive manufacturer in the world."
That being said, Equipment World's Wayne Grayson states, "If VW wants to achieve its ambitions, trucks are going to have to be something it figures out."