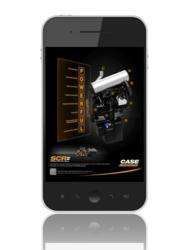 Case Construction Equipment has taken a digital step to help customers experience the company's products even before he or she walks into a dealership.
Case has developed the Case Experience AR Application, which is an app designed for smartphones and tablets through Augmented Reality technology.
Through interactive and 3-D features, videos, animations and voice-supported text, the free app allows users to experience Case products firsthand.
Augmented Reality technology is the process of superimposing digital rendered images onto real-world surroundings.
The app is available on print advertisements for Case's selective catalytic reduction (SCR) technology, which is available on the F Series wheel loaders.
The app can be downloaded from casece.com/ar, Google Play for Android devices and Apple iTunes for the iPhone and iPad.