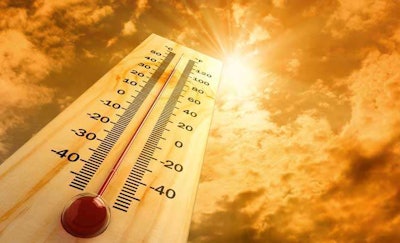 Landscapers up and down the West and East coasts are trying to find new ways to save water, but some people are saying it's not the drought that's the problem – it's the heat.
According to an article from The Oklahoma Daily, the landscaping director of the OU landscaping department said battling the heat would be the problem this summer season.
Landscaping crews have been working extra hard to study plants, grasses, trees and greenery that will survive in the heat-scorched environment.
Some have discovered watering the ground as early as 4 a.m. seems to allow the water to soak all the way into the ground before the sun soaks it up.
Smart irrigation is a key concern for landscapers as water becomes a crucial factor with rising temperatures.
July will be the month of smart irrigation, and some organizations are encouraging homeowners and industry professionals to preserver water.
A few tips to offer your client:
Educate customers about efficient water use.
Grow demand for water-saving technologies, products and services.
Provide real solutions to today's water challenges.
Position your company as a leader in smart water-saving practices.