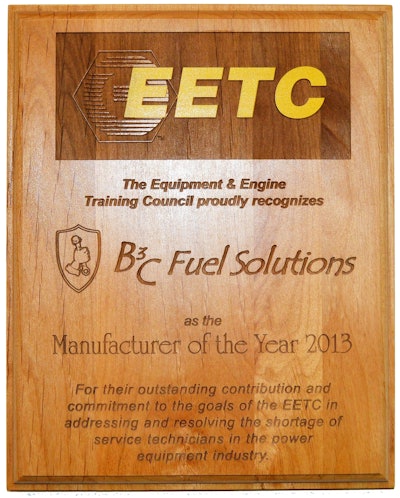 The Equipment & Engine Training Council (EETC) has named B3C Fuel Solutions (B3C) Manufacturer of the Year 2013.
According to the EETC, B3C's contribution and commitment to resolving the issue of the shortage of service technicians in the power equipment industry.
B3C has provided training seminars as well as donated its Gasoline Test Kit to all certified EETC training programs. The test kit is used by professional B3C Authorized Dealers and identifies fuel-related problems.