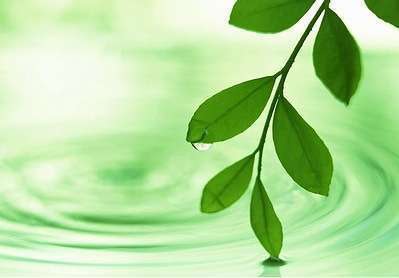 Grass may be green, but the practices and techniques to get a lawn to look lush, green, and healthy are often anything but. With more and more people taking on a more sustainable lifestyle, eco-friendly lawn care is a service that many consumers are clamoring for.
What's more, starting one isn't difficult and can be lucrative, especially if you market yourself well and provide quality service. So what do you need to go green with your lawn care business?
Only the greenest will do
Begin by only using eco-friendly, organic fertilizers, fuel-efficient and quiet (perhaps even electric) lawn mowers and trimmers, and implementing sustainable techniques. For instance, you should only be cutting 2 to 2 1/2 inches off the lawn each time you mow so it doesn't require more water to grow.
Here are some other green tips:
Only apply fertilizer on the grass itself and sweep any excess fertilizer that appears on the sidewalk or driveway back onto the grass. Even with organic fertilizer, you want to make sure that it's not running off into the sewer system.
While sweeping clippings is more eco-friendly than blowing them, you need to be efficient as well. That's why we recommend low-emission blowers and electric, not gas-powered, weed trimmers for cleaning up the yard. And, according to Chron.com, you can't forget about the other essential equipment, such as a truck and trailer to transport your gear (there's no reason why these can't be eco-friendly, too).
Encourage clients to have aeration and dethatching done on a regular basis (a service your company can also provide). These services help remove dead grass and ensure that nutrients get to the roots, meaning the lawn will require less water to flourish and will be better able to survive during those dog days of summer.
Marketing
Another big aspect of starting a green lawn care business, let alone any business, is to ensure you're marketing correctly. Eco-friendly lawn care is your competitive advantage, so it should be stressed in marketing material that you're sending to clients and any advertising you run in newspapers, on radio, and in any other media. And since organic chemicals are likely to cost a little bit more, consider targeting your marketing to high-end neighborhoods. High-end consumers who are more conscious of eco-friendly practices tend to be willing to pay more to protect the environment, as well as their pets and family.
Customer service
These days, customers are apt to get on the computer and bash you online should you do a poor job. To get more positive online reviews, make sure you're doing exactly what the customer expects and follow up with the customer on a courtesy call to make sure expectations were met or exceeded. Providing quality care won't go unnoticed.
Plan, then plan some more
Unless you're starting your business in a warm climate you're probably only going to be working six to seven months out of the year. Come up with a business plan to manage your money and set prices and make sure that your prices and anticipated business is enough to cover you during the winter months if you won't be working year-round.
The right business plan, marketing strategy, and tools can go a long way toward propelling your eco-friendly lawn care business to success.