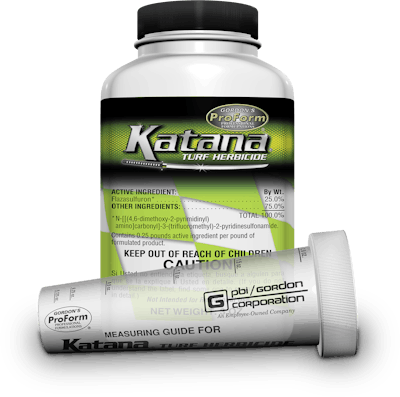 PBI/Gordon Corporation's Katana Turf Herbicide has been approved by the U.S. Environmental Protection Agency (EPA) on expanded labeling for use on professional managed sports turf.
The product was only previously approved for college and professional sports fields.
Katana is now EPA registered for spot weed treatment on residential turf as well and is currently available in most southern and transition zones states.
Uses for Katana:
Golf courses
Industrial parks
Tank farms
Sod farms
Seed farms
Cemeteries
Professionally managed sports fields
Commercial turf and residential turf