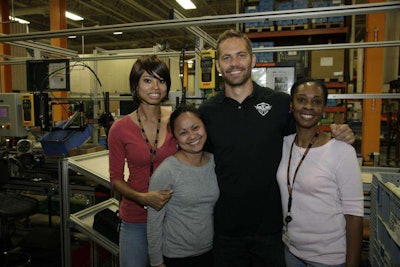 Stihl recently had a visitor to its Virginia Beach, Virginia, headquarters.
Actor Paul Walker visited the facility to say thank you to the company for its support of his relief organization, Reach Out Worldwide (ROWW).
ROWW is made up of a network of professional with first-responder skill sets.
Walker and a few key members of the ROWW crew visited the Stihl facility to meet with employees involved in building the tools used in first-responder situations.
ROWW recognizes Stihl as the "Official Chain Saw" during relief efforts, including Hurricane Sandy.