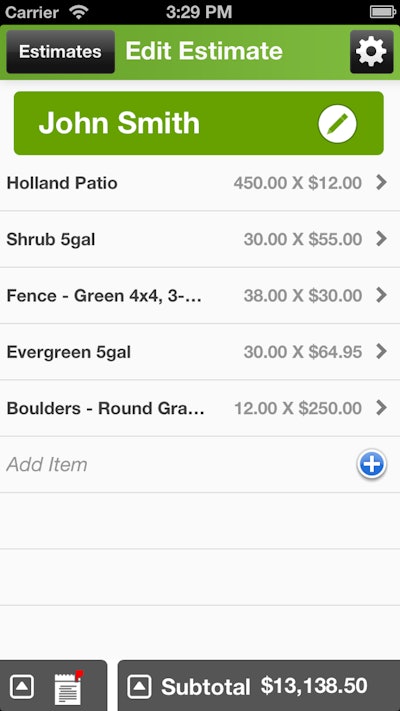 Joist has developed a free iPhone version of its Contractor Estimating and Invoicing Tool.
The app allows contractors to build on-site estimates for clients, send invoices by email, record payments on the spot and manage projects from any location.
By moving to a digital version of accounting and book keeping costs, contractors will be able to have more insights on a project's profitability.
The app is also available for the iPad and online. The team is in the process of working on a version for Android tablets and smartphones.
How it works
1. Create a Joist account online through the Joist website or directly within one of the Joist mobile applications available in the Apple App Store.
2. Sign in. Enter your basic company information to customize your estimates and invoices such as company name, address, company logo, etc.
3. Input or upload a list of items that you would commonly place on estimates such as labor rates and material costs for quicker estimate creation.
4. Instantly calculate and build estimates and invoices on the go while with your clients
5. Send by email or print a professionally designed a estimate/invoice on the spot and deliver to the client
6. Manage the billing of your projects, and record payments.
7. Review your business's performance.