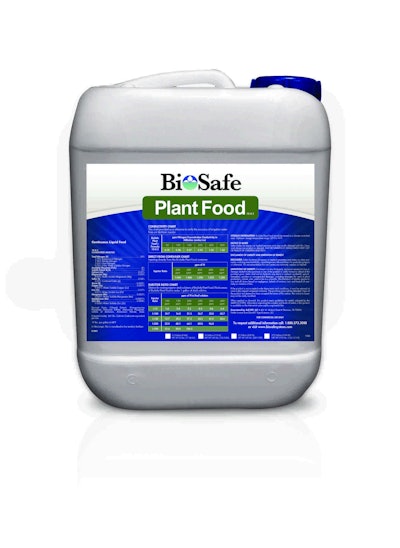 BioSafe Systems has released BioSafe Plant Food for the professional landscape market.
BioSafe Plant Food (10–4–3) provides N–P–K, calcium, magnesium, plus micronutrients for healthier, higher quality plants.
BioSafe Plant Food promotes less leaching of nitrogen into the water, reducing the total actual fertilizer needed.
BioSafe Plant Food also contains fewer salts and has a lower EC (electrical conductivity), reducing salt burn and the build up of salt in planting beds.