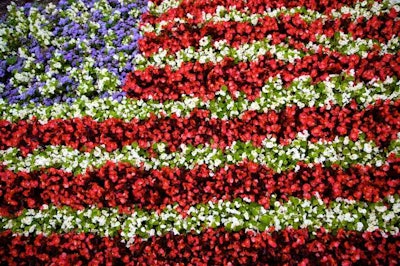 Incorporate the American spirit in your next plant installation project.
As our country remembers those who died serving our country in the Armed Forces today, you may be looking for ways to incorporate this patriotism into your projects. And if not for today, you can save these ideas for the Fourth of July.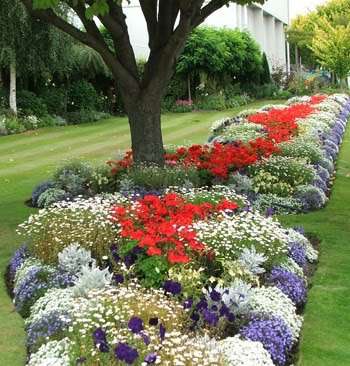 The obvious color combination is red, white and blue when designing a flower bed that captures the American spirit. If you're looking for a good group of annuals that do well in full sun, here are some options from About.com:
Red snapdragons
White heliotrope
Blue ageratum
Red geraniums
White alyssum
Blue ageratum
Red salvia
White petunia
Blue lobelia
As far as designs go, you have a few options. Some clients opt for a traditional bed with flowers in the shape of the American flag. For a more subtle layout, you can put the flowers in rows, with the larger ones in the back. Or, for a more conceptual design, use purple blooms instead of blue. And for a more portable option, there are always containers.
No matter what design or plants you choose, make sure the plants not only share a patriotic color, but also the same sun and zone requirements.