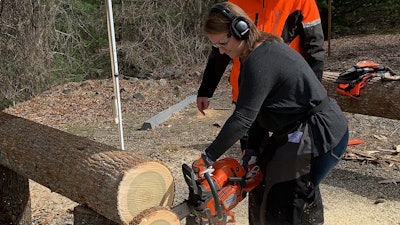 For the past four years, I've had the privilege of serving as Total Landscape Care's Associate Editor.
When looking back on my time with TLC, I can honestly say I never thought this is where I would end up. Before taking this position, I didn't know what a trade publication was. I was vaguely aware of what trade industries were, but I didn't know there was a whole world of publishing dedicated to showcasing these careers. I also had no idea what professional landscaping truly meant.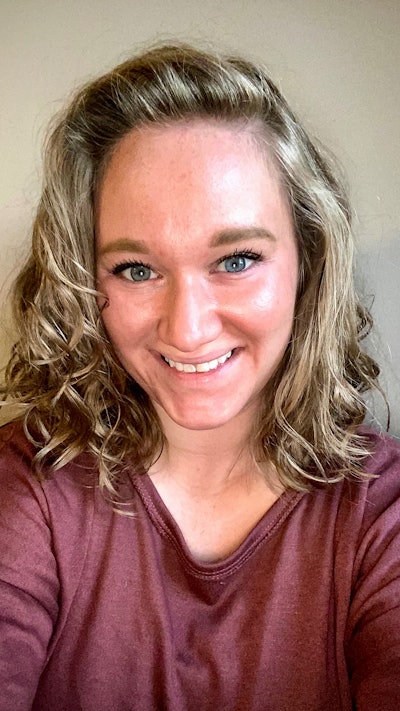 Like many who are unfamiliar with this line of work, I came in under the impression that the green industry was just about mowing lawns; man, was I wrong. In my time at TLC, I came to truly understand and deeply appreciate this industry and the impact it has on the world.
From arboriculture to landscape design to irrigation to lawn maintenance, this industry has a little something for everyone. I now tell anyone who will listen that it's so much more than mowing lawns, and I cannot thank the dedicated professionals of this industry enough for showing me that.
Being with TLC gave me opportunities like no other. My very first trip was to cover the National Association of Landscape Professionals' (NALP) Renewal and Remembrance event at Arlington National Cemetery. Needless to say, I was hooked from the start. The moment I saw everyone come together to selflessly dedicate their time and talents to beautify such a historical site, I knew this was a unique group of people.
I have to say, if you want to get someone hooked on the green industry, let them attend R&R; you can't help but walk away converted.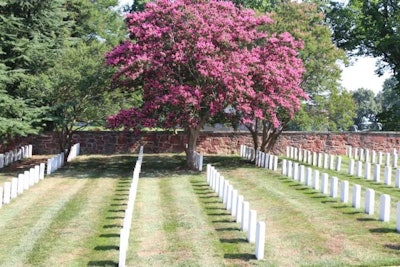 I also had the chance to attend three GIE+EXPOs in Louisville, Kentucky, and boy howdy, that was a ride. GIE was a whirlwind of information, networking, green industry swag and numerous product demonstrations, and I loved every second of it.
Friday, April 2, marks my final day with TLC, and I will miss the amazing green industry professionals I have come to know and love. There are so many of you who have helped me better understand this world, and I thank you from the bottom of my heart.
Currently, a new editor has not been named, so keep your eyes peeled in the coming weeks for that announcement.

Before I go, I do have a few thank yous to pass around.
Thank you to the staff at NALP for always helping me at events and for being a powerhouse advocate for the green industry. Without you, we wouldn't have the Young Professionals Network, the Women in Landscape Network and countless other social groups that have let us share ideas, struggles and solutions.
Thank you to every green industry professional who answered my calls, emails and, at times, naïve questions. And I thank you even more for not shaming me after asking these questions. Instead, you showed me the passion you have for your work and gave me step-by-step answers to help me understand the topics.
Thank you to our avid readers who took the time to leave both positive and constructive feedback on our articles, as well as for sending the occasional encouraging note to let us know you liked what we had to say. It really means a lot to us to know you connected with our work and took something practical from it.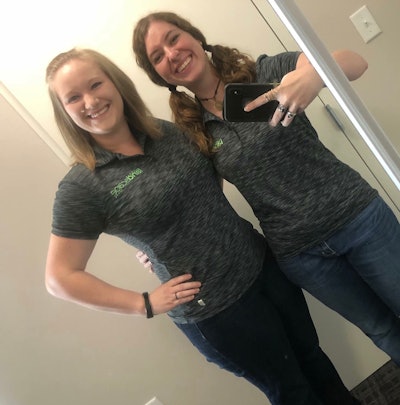 Lastly, thank you to TLC's former editor Jill Odom. I tell you, you won't find a better co-worker and friend than her. Her passion for this industry drove me to learn more and find out what makes landscapers tick. Without her guidance, I wouldn't have been able to handle the publication alone for the past year. I hated to see her go, but man, I am so proud to see what she's become.
With that, I bid you adieu, Total Landscape Care. But even though I'm gone, I assure you that I will still sing the praises of the green industry to anyone who will listen. You've taken this once oblivious person and turned her into an advocate for the green industry and all it has to offer, and for that, I am grateful. It was an honor to share your stories.