As the year comes to a close, Total Landscape Care has compiled a list of the top 10 stories for the year. Take a look at what stories were trending on our site in 2020.
10. Four humorous marketing tactics for lawn care pros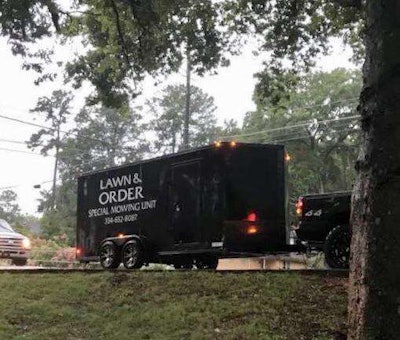 Look, if it's one thing that lawn care pros are better at in marketing than any other industry it's using humor. And as someone who spends too much time looking into lawn care and lawn care companies, I have found some great examples of humorous lawn care marketing tactics. The crazy part is that they are very effective at garnering attention, both in person and online!
Click here to read the full story.
9. Chain saw checkup: In the know with chain saw maintenance
Chain saws are a staple machine for most landscaping crews, which means it's vital that they always are properly cleaned and maintained before hitting the jobsite.
Chain saw experts have weighed in on proper cleaning and maintenance tips for these machines, as well as a detailed daily, weekly and monthly schedule all chain saw users should follow to ensure saws are performing at the top of their game.
Click here to read the full story.
8. Compact tractors: A versatile workhorse for your fleet
As a landscape contractor, you want to get the most bang for your buck, so if you're looking for a machine to add to your fleet to boost your productivity, compact tractors can be a good option, depending on the nature of your work.
"Due to the variety of work a compact tractor can tackle through different attachments and implements, it should truly be one of the first additions to a landscaper's fleet," says Ron Morgan, Northeast territory manager, for Kioti. "That versatility makes it an excellent return on your investment compared to other products. As a landscaping business, you don't always know what types of projects you'll have the most demand for, making compact tractors the perfect starter tool to grow your business."
Click here to read the full story.
7. Alternative fuels to consider for your mower fleet
While gas is currently king when it comes to fuel sources for mowers, there are many landscapers looking into alternative fuels in order to become cost-efficient or more environmentally friendly.
"There are many factors contributing to the growth of alternative fuels," says Matt Medden, vice president of marketing for AriensCo. "In addition to being more environmentally sustainable, alternative fuels can be more economical and meet consumer demand for more environmentally friendly products and services."
Click here to read the full story.
6. The history of the stand-on mower
Bill Wright had always been a tinkerer growing up, and he had made a number of contributions to the lawn care industry before becoming the father of the stand-on mower as we know it.
He started out mowing lawns at nine years old and continued mowing on the side as he worked as a car mechanic. In his free time, he worked on improving various commercial mowers.
Click here to read the full story.
5. How to: Getting down to business with stump grinding
Many clients long to have a flat, well-manicured lawn, but if their yards have pesky stumps in the way, the aesthetic can be thrown off.
Take a look at a few tips tree experts recommend when removing a stump, as well as how to avoid some of the most commonly made mistakes during the process.
Click here to read the full story.
4. What you need to know about the 2020 overtime ruling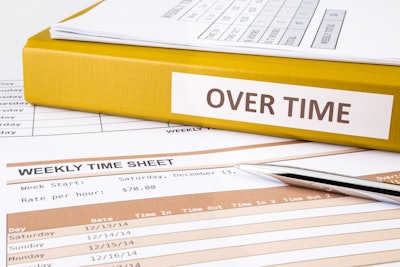 On September 24, the Department of Labor (DOL) released a final rule that will take effect on Jan. 1, 2020, that will increase the minimum salary requirement to be considered exempt from overtime under the Fair Labor Standards Act (FLSA).
"Effective Jan. 1, 2020, the minimum salary requirement for the administrative, professional (including the salaried computer professional) and executive exemptions will increase from $455 per week to $684 per week (equivalent to $35,568 per year)," ADP says online.
Click here to read the full story.
3. Ways stone can help control water erosion in the landscape
Erosion is a common pain point that can cause customers to seek out your landscaping services to help remedy the problem.
One solution is the strategic usage of stone in the landscape to help mitigate the effects of water erosion.
Click here to read the full story.
2. Sound off: How landscaping companies are dealing with the coronavirus
With the outbreak of the coronavirus (COVID-19) across the nation, many businesses have been forced to shut their doors due to the government deeming them non-essential during this time.
However, numerous landscaping companies would not take this ruling lying down, and over the past few weeks, the National Association of Landscape Professionals (NALP) continued to work with the Department of Homeland Security (DHS) on behalf of green industry companies.
Click here to read the full story.
1. Briggs & Stratton files for bankruptcy; announces sale agreement
Century-old engine maker Briggs & Stratton has filed for chapter 11 bankruptcy and has entered into an agreement with a private equity firm to assume "substantially all of the company's assets," the company says.
On July 20, Wisconsin-based Briggs & Stratton filed for voluntary reorganization in U.S. bankruptcy court. It also reports it has secured $677.5 million in financing to continue operations during the sale and reorganization process.